So you've registered with Knowledgehook, first things first is to create a class!
After you create your Teacher account, you will arrive on the "Classes" page. Click the big "Add Class" button.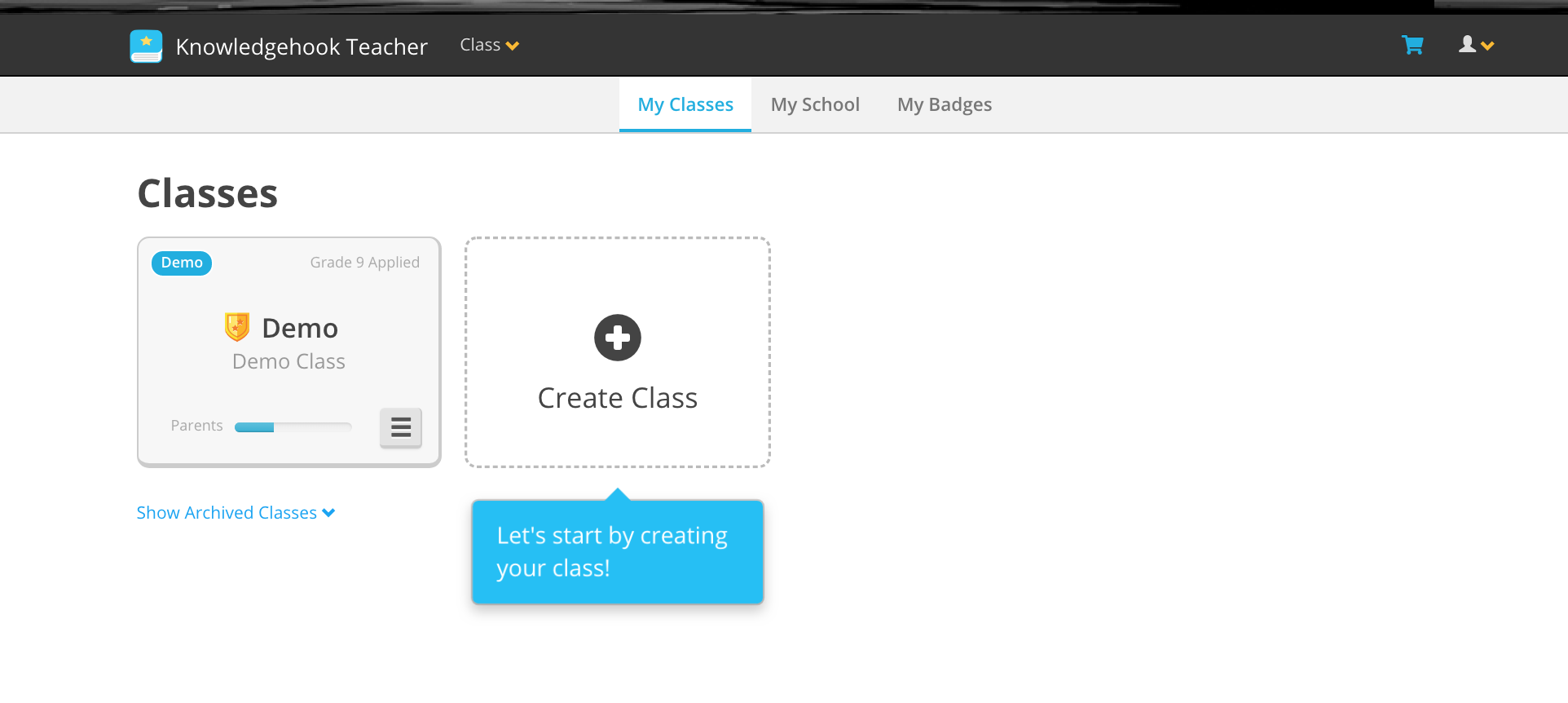 Enter Class Information:
Enter Classroom Name
Select Grade or Grades if splitting class
Select Language
or Import a Google Classroom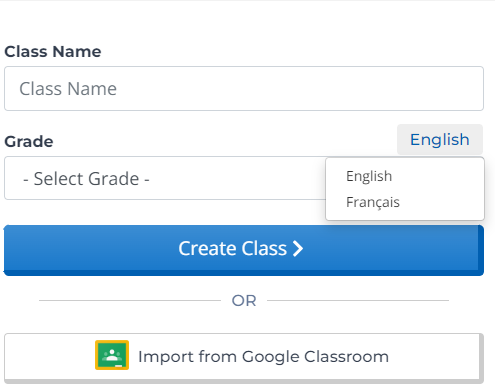 Select Grade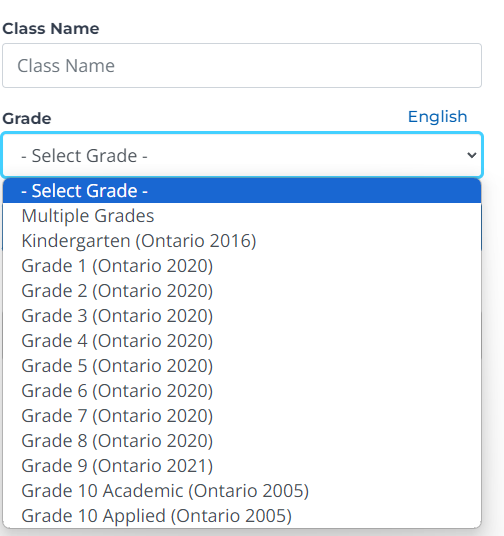 Select Grades if more then one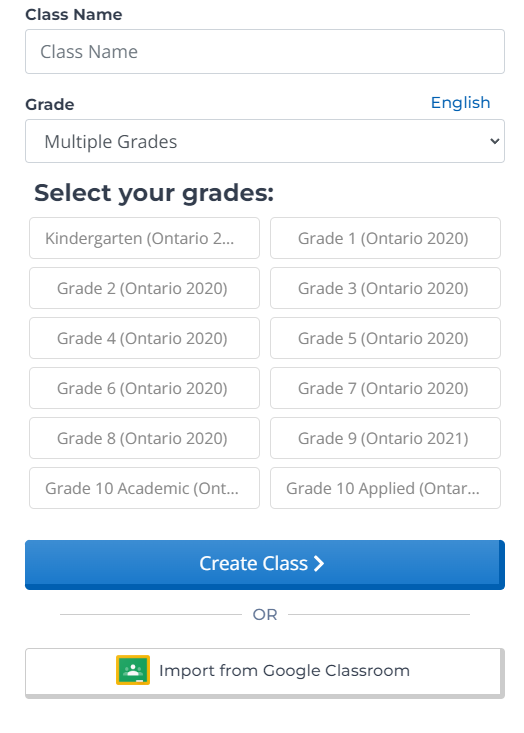 Add Students:
Click on Add Student Button and Determine who will create student accounts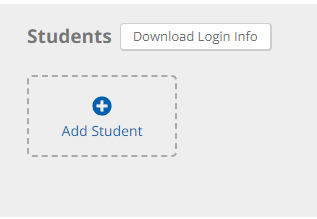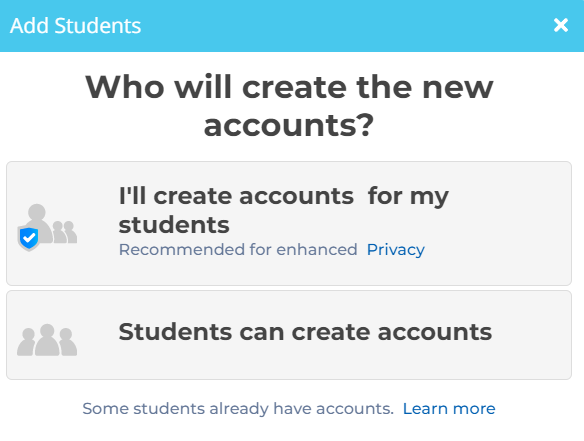 Add your Students
Copy and paste a list
Enter Students Name one at a time
Click "Generate Passwords" to generate a password list for your students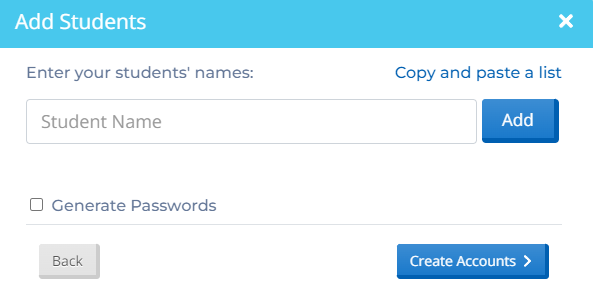 Students Log in
Download instructions for your students to log in. The class code is unique to each class and stays the same for the whole class. It is system generated an cannot be changed.
Students go to Joinkh.com
Enter Class Code
Enter Name (First Name and First Initial of Last Name)
Choose Password
Choose Avatar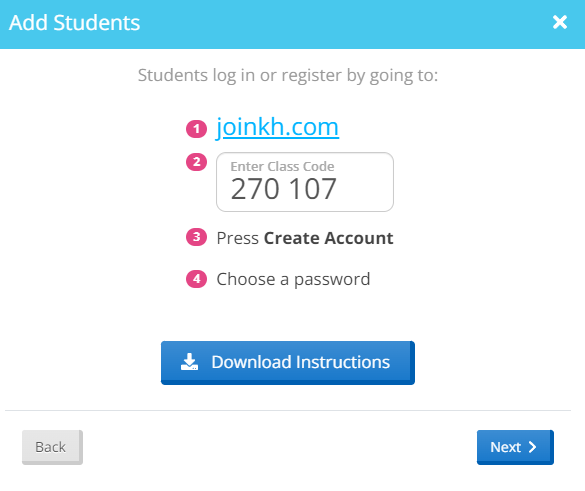 7. If you have a Premium Code, enter it here to access Teacher Support Documents and other Premium features. If you haven't checked it out, learn about School Premium access.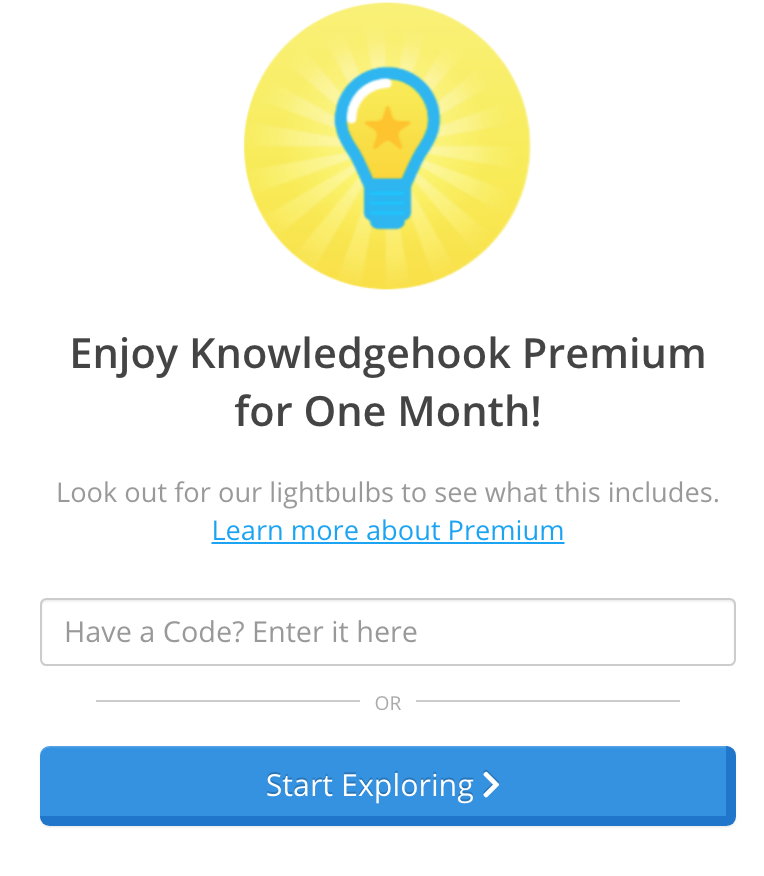 8. Now that you've got your class started learn how to
Please note that when you register with Knowledgehook, you will see a sample mission to show you how reports work, and the Assess Prior Knowledge mission, which you clicked yes to assign when you created your class.
That's it! Then you can begin browsing content (and bookmarking content for use in class), assigning Missions, or adding students.
Class Size
The class sizes are limited due to the fact that the class would start to lag and have issues loading for both you and the students if there are too many students in one class. The classes are supposed to be based on a normal class size of 30-40 students, and our Reports feature is based around that limit. Having a larger class would cause Reports to break or not load correctly for large class sizes. We do offer the ability to split classes into different grades.
Class Ended
Classes that were created before August are considered from the previous school year and those do not roll over into the new school year. Your class will say "Class Ended". You need to create a new class for this year.
Home Class
Home is the additional practice students can do in their free time. They do not have to go into that class on their accounts. This appears when a student created an account first before joining your class. It should not affect anyone's ability to do the work in your class, as it's a simple switch on their top drop down Classes menu, but all students that joined your class should automatically go to your class first.
French Class
A class can only be one language, so you would have needed to create two classes, one in French and one in English for separate grades. When creating the new class, make sure to choose French as the language of the class while you're picking the grade during class creation.
You won't be able to change the base language of the class after it's created, but you can assign French content instead of English content. Their UIs will continue to be in English unless you have each of them manually change it to French in their class settings. In your Activity section, there is a language drop down menu next to the grade drop down menu. Change the language to French for our French content. This is the same thing you would have to do if the class language was chosen to be French as well to assign French content.
Add a Co-Teacher
To add a co-teacher to your class, please email support at support@knowledgehook.com. We will require the class code and the email of the teacher being added. Please note that to be added to a class, you must have a Knowledgehook account.