1. Go to khmath.com
2. Click "Sign-Up" if you do not already have a Knowledgehook account. Fill out all relevant information.

3. Add your first class.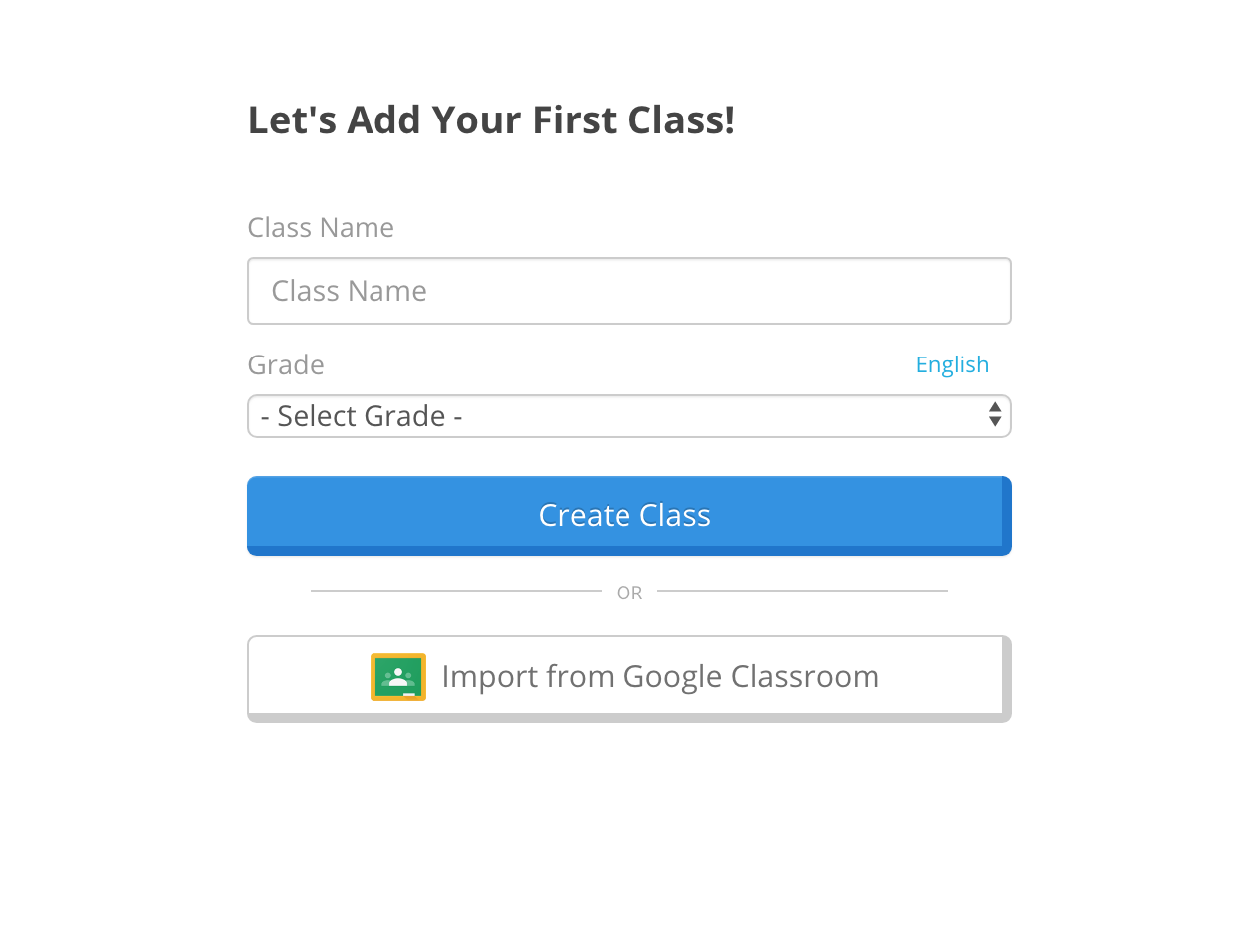 To learn more about how to use Knowledgehook with Google Classroom go HERE

4. Get started by assigning your first activity. Click "Let's Go". The Kick-Off Mission is a self-paced assessment covering key topics from the previous grade.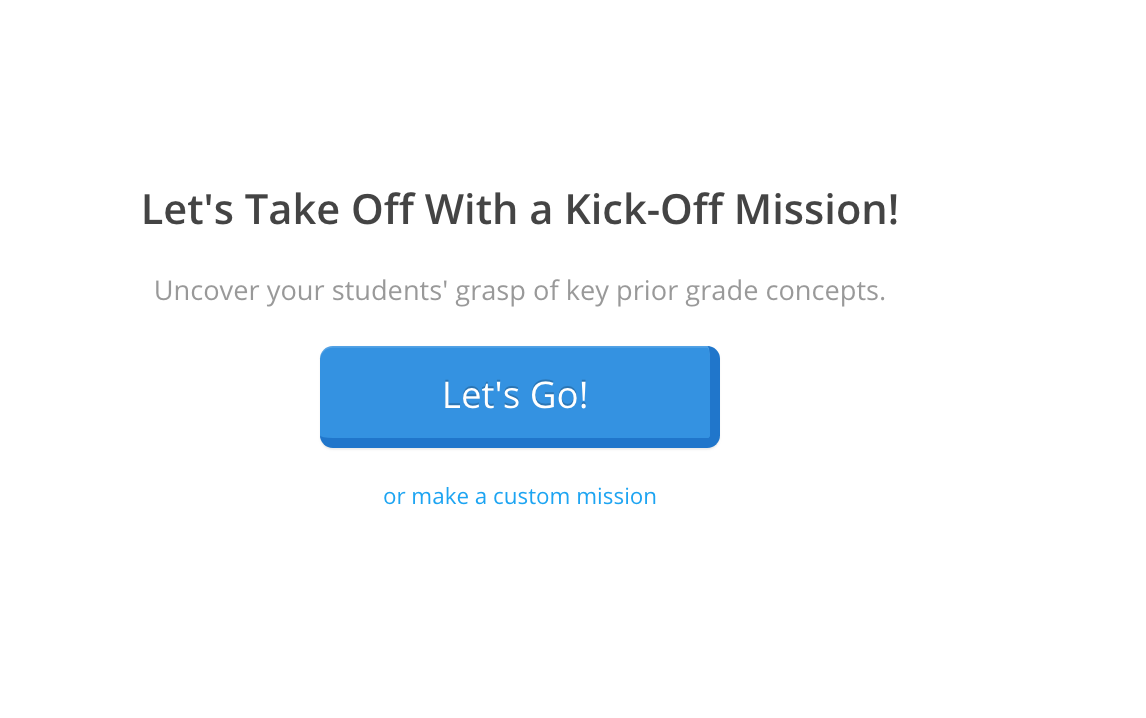 5. Next create your student's accounts.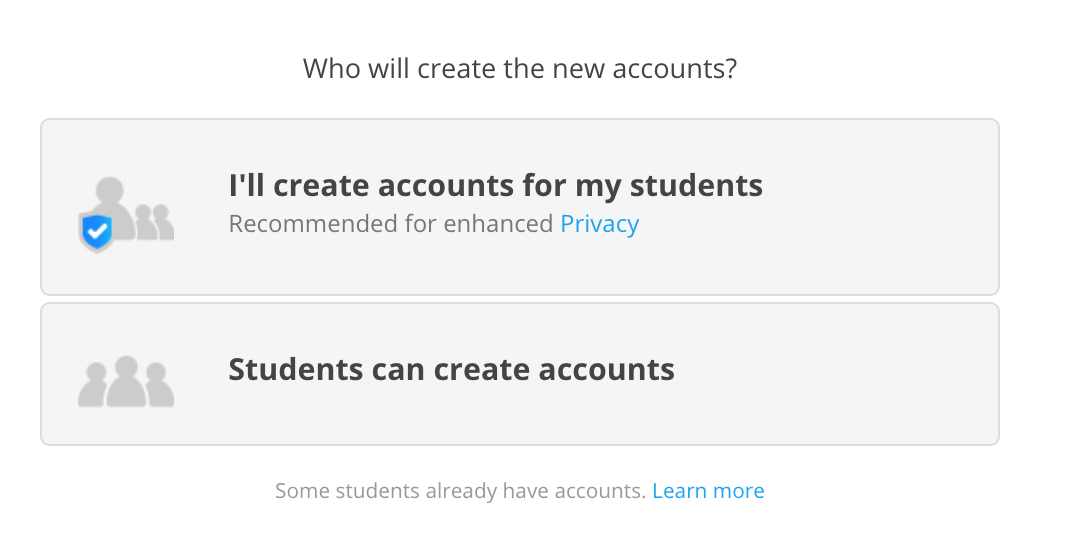 6. Download instructions for your students to log in. The class code is unique to each class and stays the same for the whole class.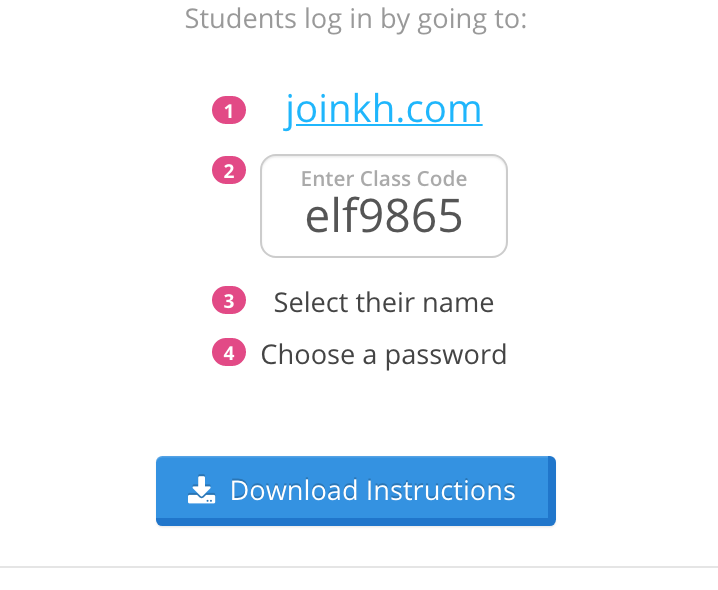 7. If you have a premium code enter it here otherwise hit "Start Exploring"


8. Now that you've got your class started learn how to