You can create accounts for your students or have them register themselves. For self-registration and logging in, here's what you need to know.

All students enter from the same page at joinkh.com using your Class Code. This applies to all situations including:
Joining a live GameShow
Logging in to do a Mission
Creating a new student account for your class
Logging into their existing student account
Where do I find my Class Code?
As the teacher, go into any class that you have created and, along the bottom menu bar, you will see the Class Code in the bottom-left corner. This code is unique to your class and will not change.
How does student login work?
Tell your students go to joinkh.com and give them the Class Code: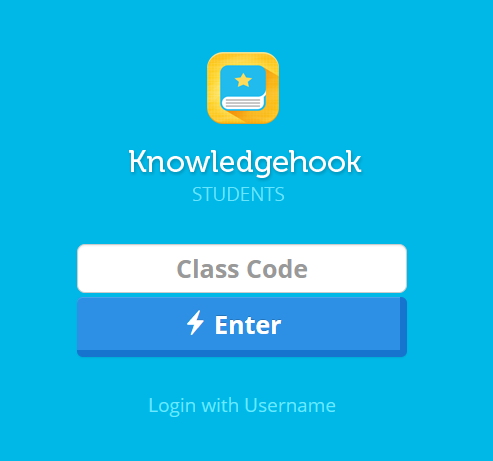 After entering the Class Code, students will see a list of existing accounts, and a Create Account button.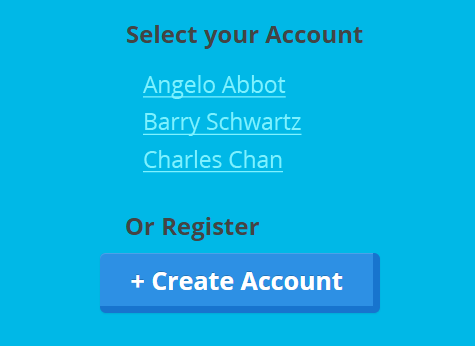 If student accounts have already been created, then students just have to select their name and then enter their password. If not, they can click on "Create Account" to register.
Closing Registration
If you don't see the "Create Account" button here, you may have closed registration. You can edit this setting by going to your class listing, pressing the menu on the class, and selecting "Class Settings".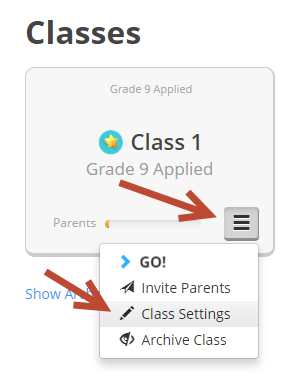 Select the Close Registration checkbox to prevent future registrations, and press Save.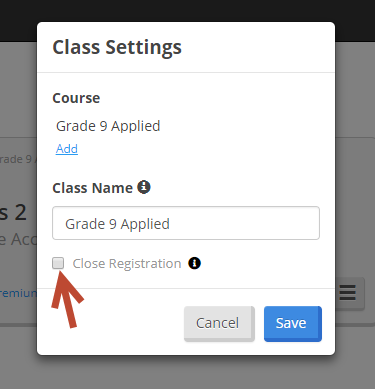 What if they forget the Class Code?
You should remind students of the Class Code and have them write it down in their notebooks so they can more easily log in from home.

What if they forget the web address?
If students forget the web address, joinkh.com, all other entry points lead them back.
The general login page also has a Students enter button that brings them to the Class Code page.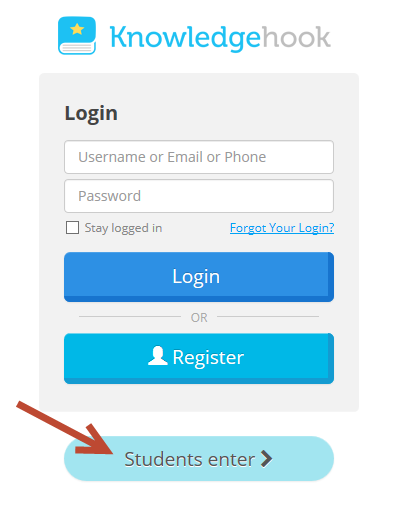 Let us know how it works out!