There are a couple of advanced features for Missions that can be incredibly handy for teachers when assigning them. When creating a mission, click the Advanced Features button.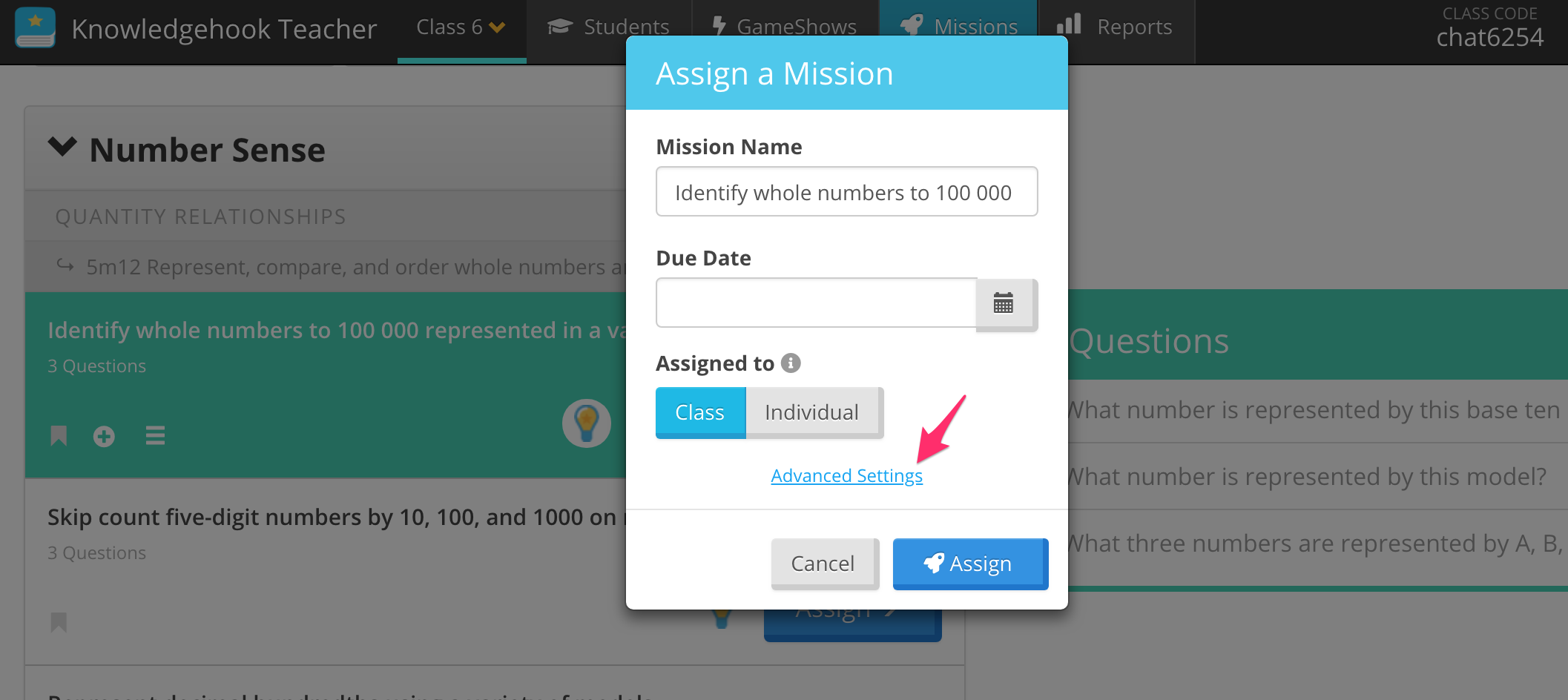 The first one is the ability to select a launch date. Some teachers want to plan out many missions in advance. This lets you work and create a mission without launching it to students right away.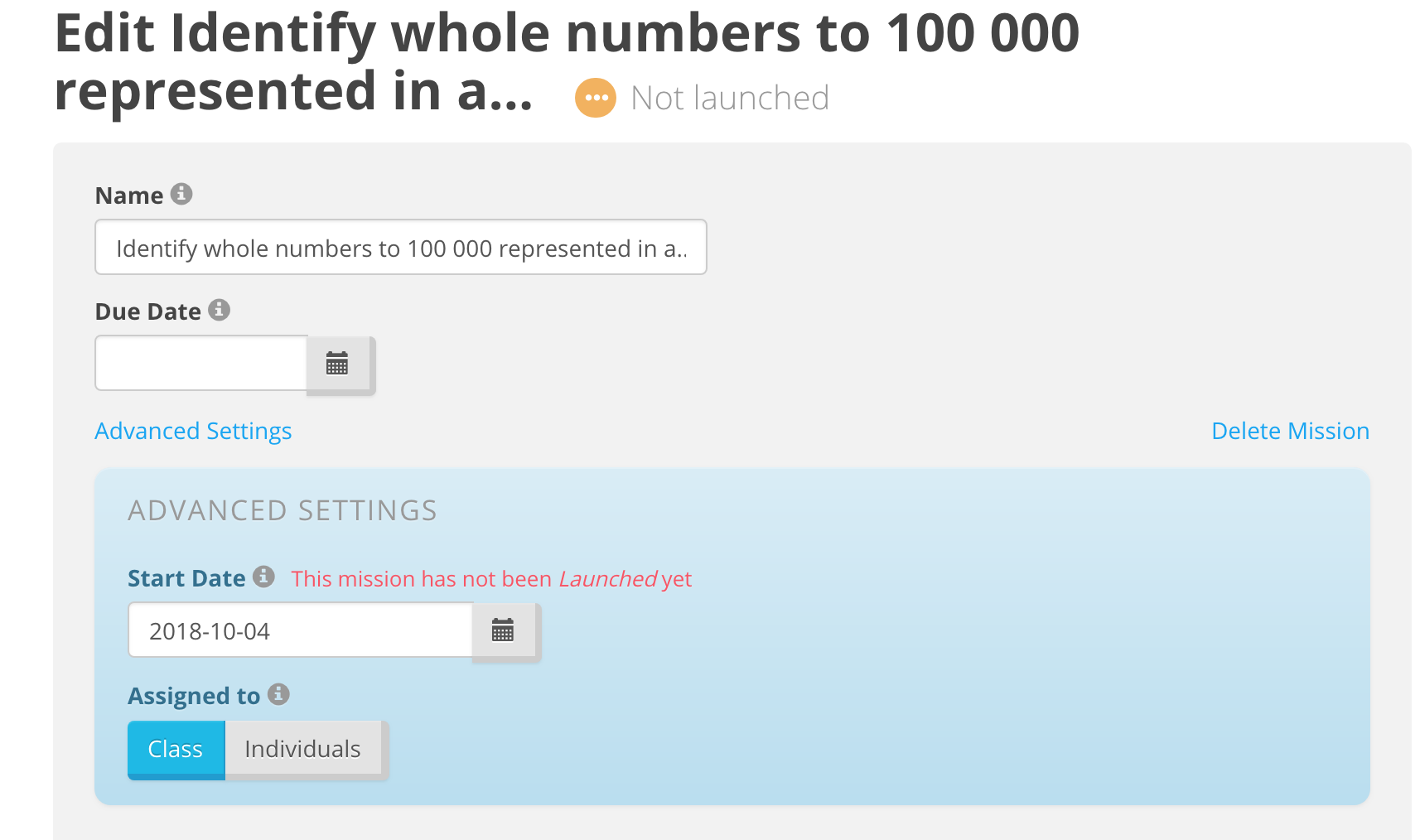 Secondly, we allow you to assign your missions to either the class or to a group of students. This can be useful when dealing with a split class or with groups of students that are working above or below the pace of the rest of the class.