Live mode allows you to monitor a class remotely in real time and helps give you an early look into some possible areas of struggle for specific students and for your class. This page is very useful because it allows you the ability to reach out to a student and offer support before they finish working.
On your class homepage, select the reports button next to the activities button at the top of the screen.
From your reports page select the live mode option.

Live Mode: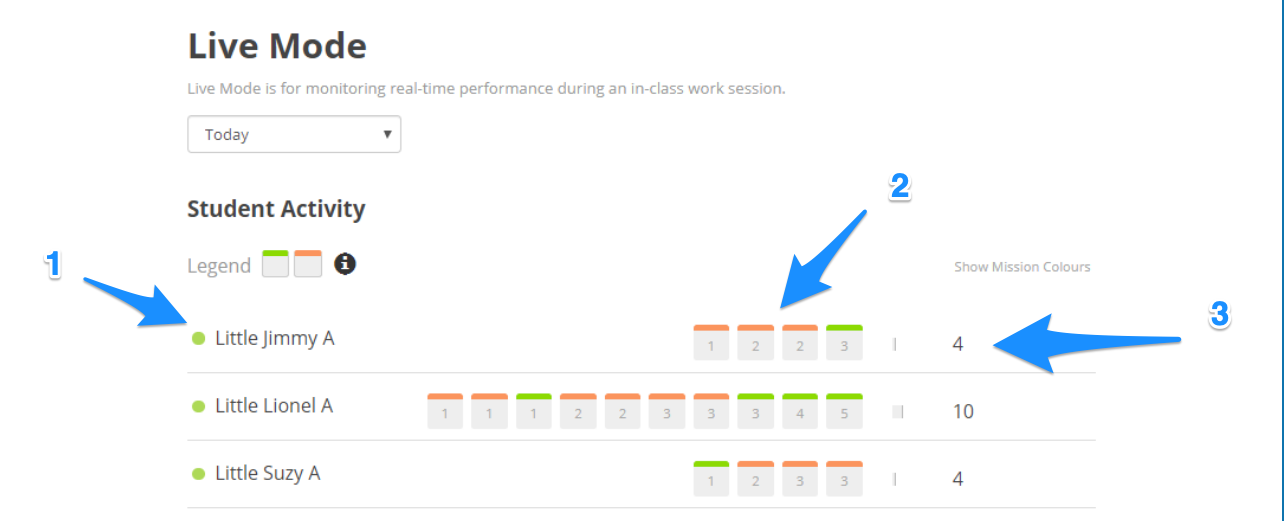 The green dot before the student name shows that they are currently logged in. If they are not currently on the tool the dot will be grey.
Next to the student name each colour coded box represents a question on their assigned activity and whether they responded correctly or incorrectly
The number at the end of the row of boxes shows the amount of attempts in total the student has taken.