You've assigned a Mission and realize you want to change and/or delete it .
The first step is to head to your reports page and click on the pencil icon beside the Mission you are editing.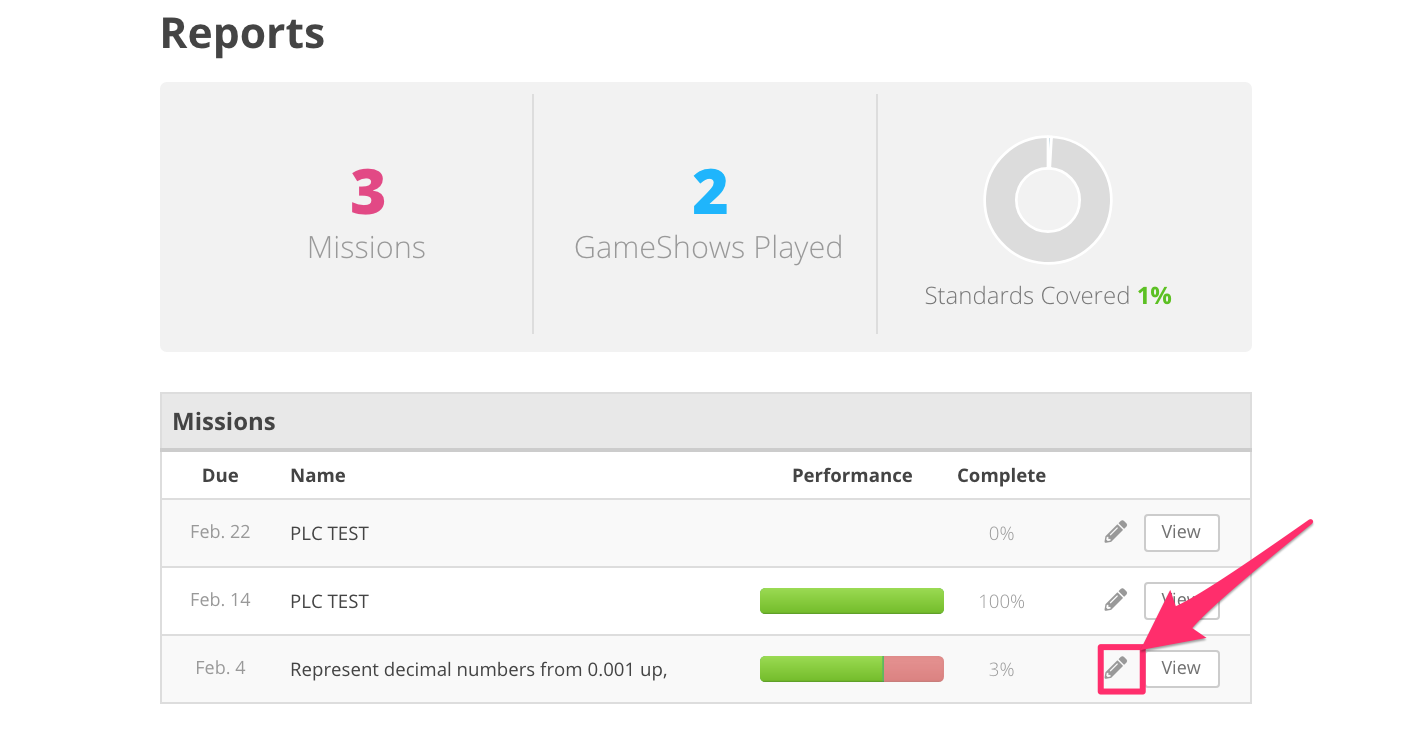 This will bring you to a new screen - from here you have options to change the Mission and or delete it .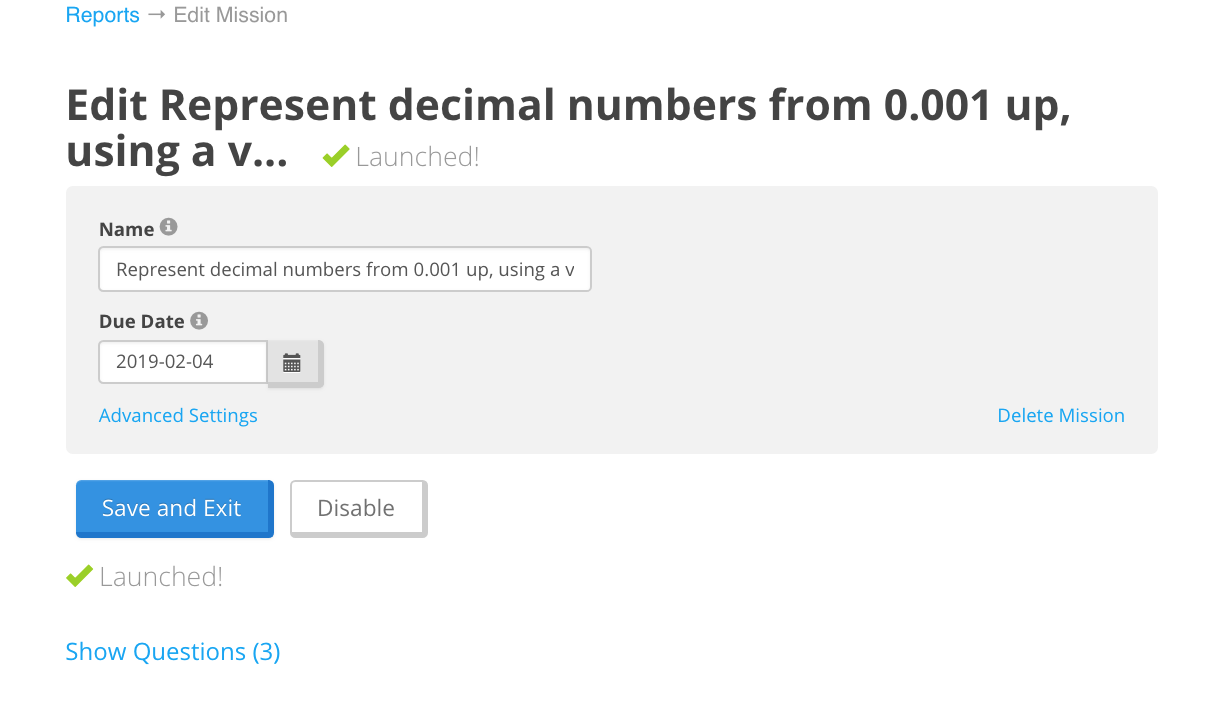 How to Edit the due date
Click on the calendar Icon next to the current due date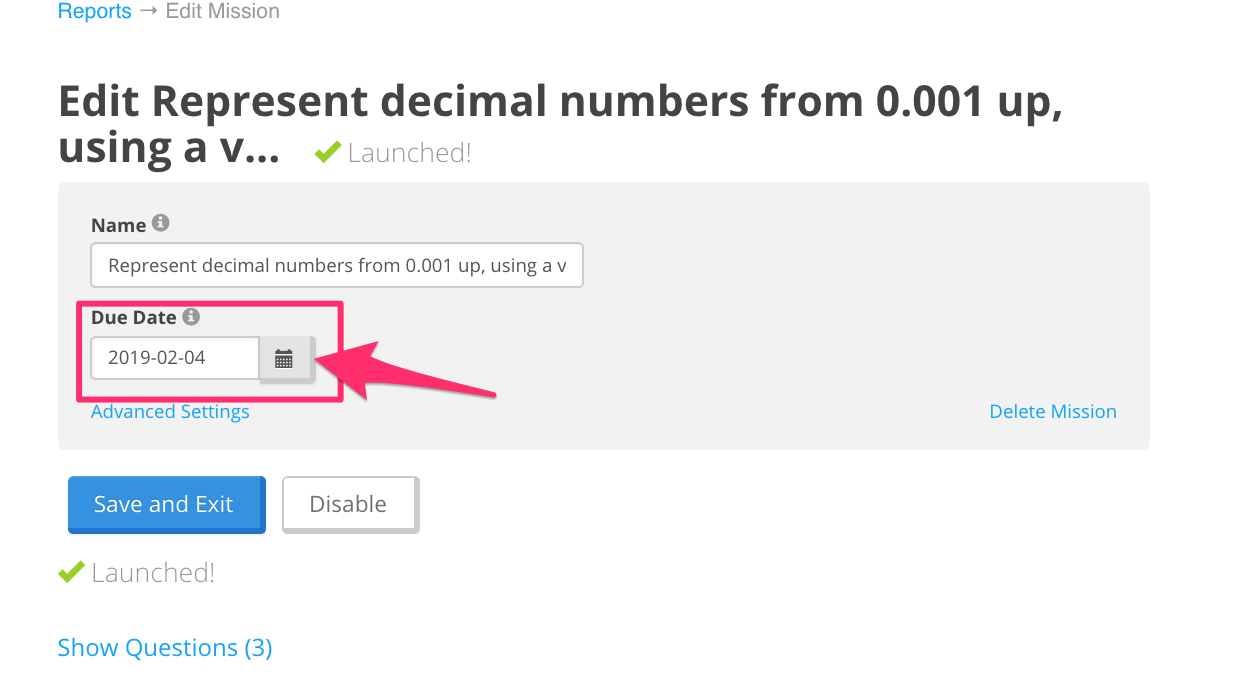 The Calendar will expand and choose the new due date.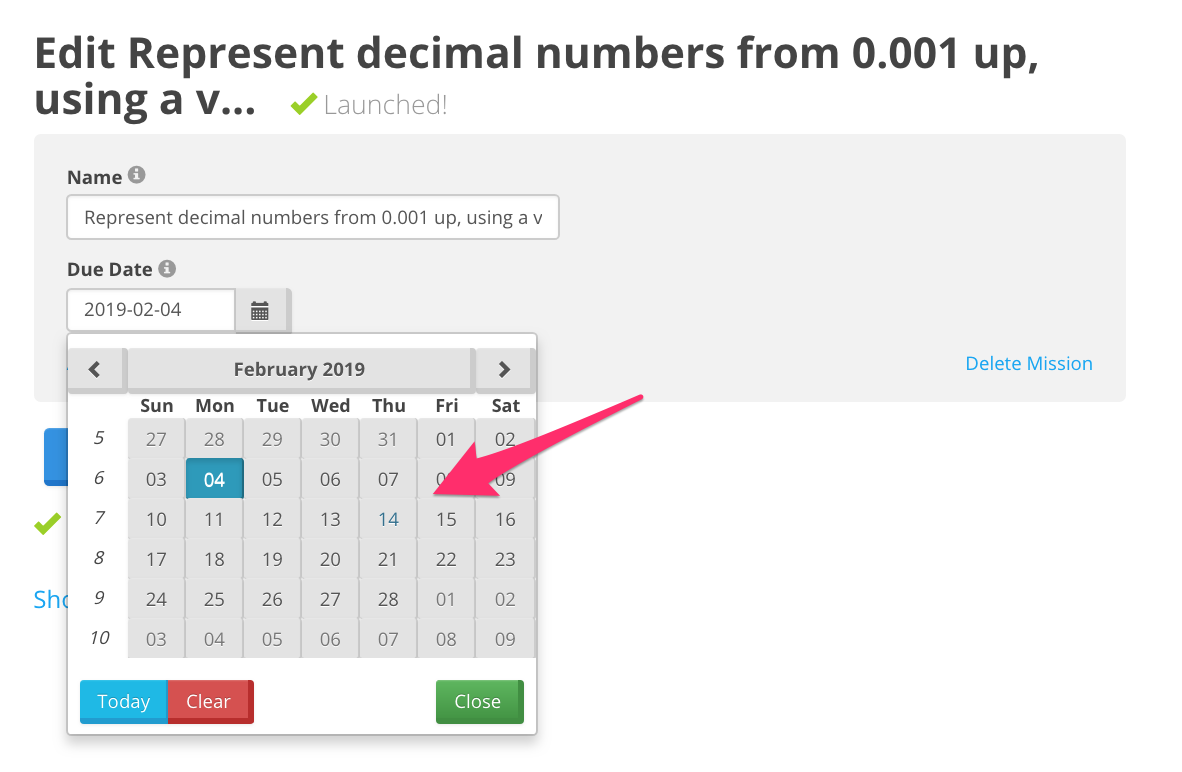 Once you've chosen the new date - click Save and Exit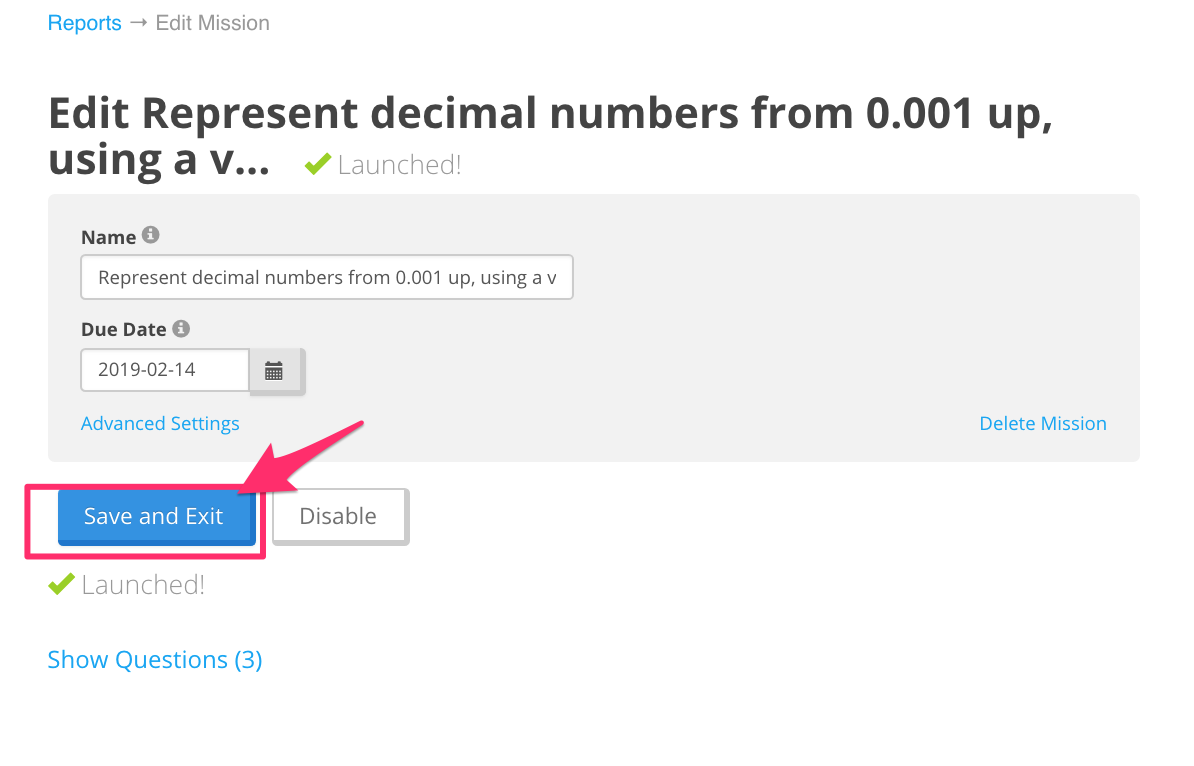 How to Change which Student's are assigned the mission
To change who the Mission has been assigned to , start by clicking advanced settings.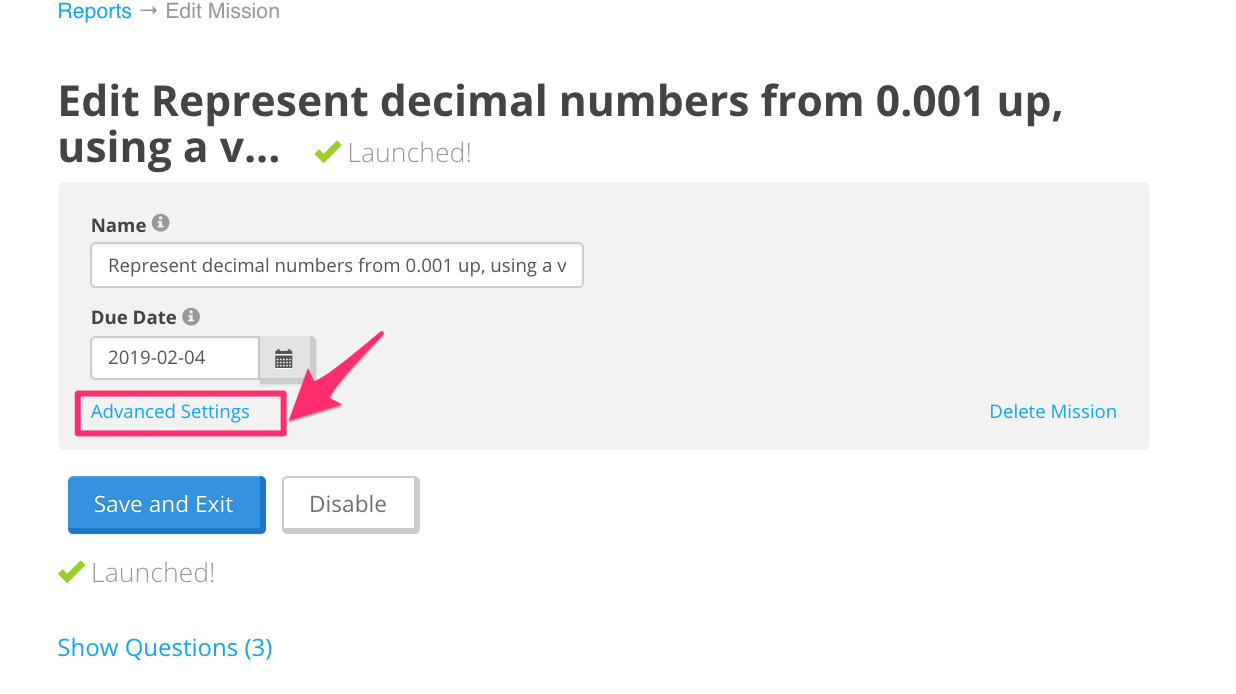 From here you will get more options to edit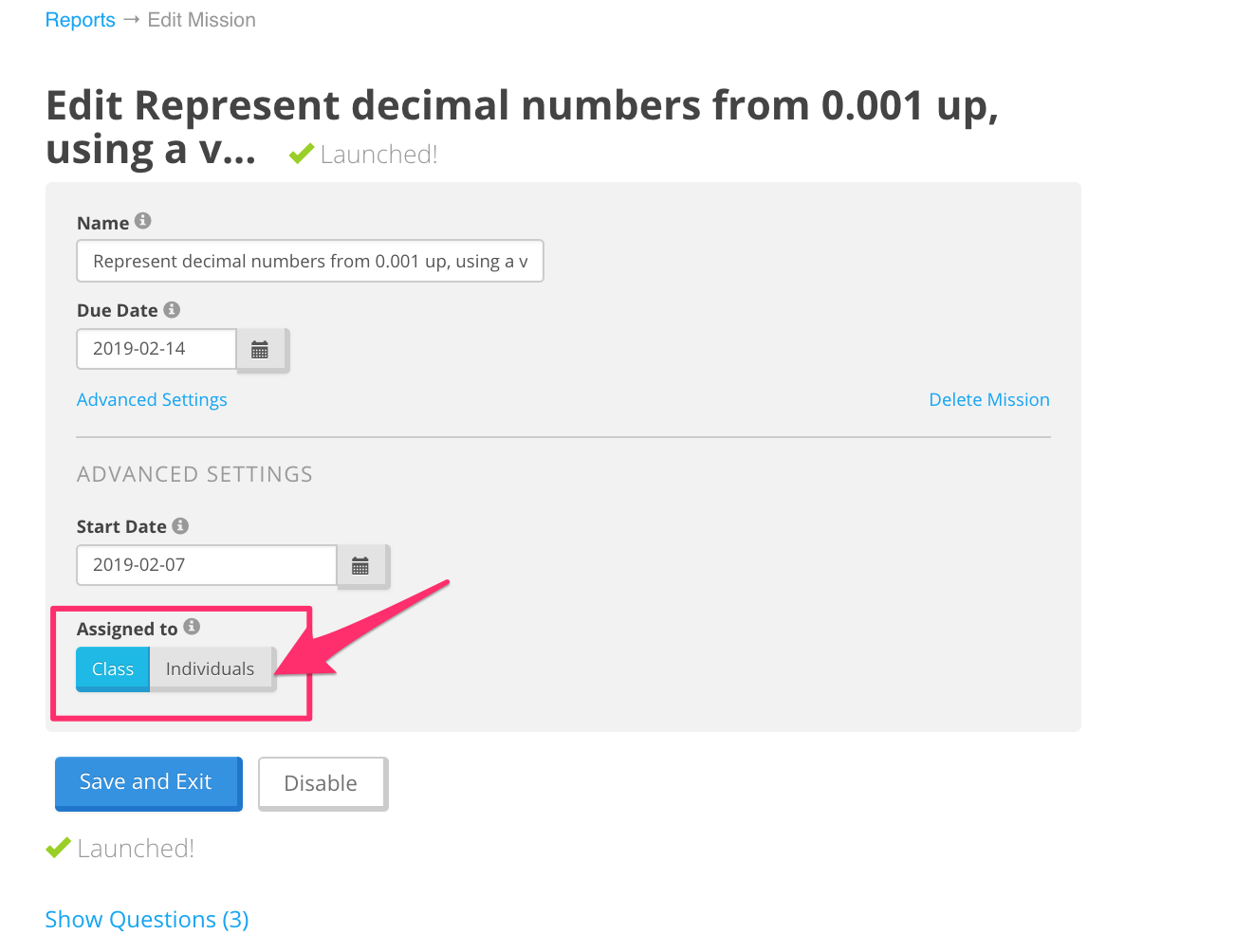 You can decide to change the Mission from whole class to individual students.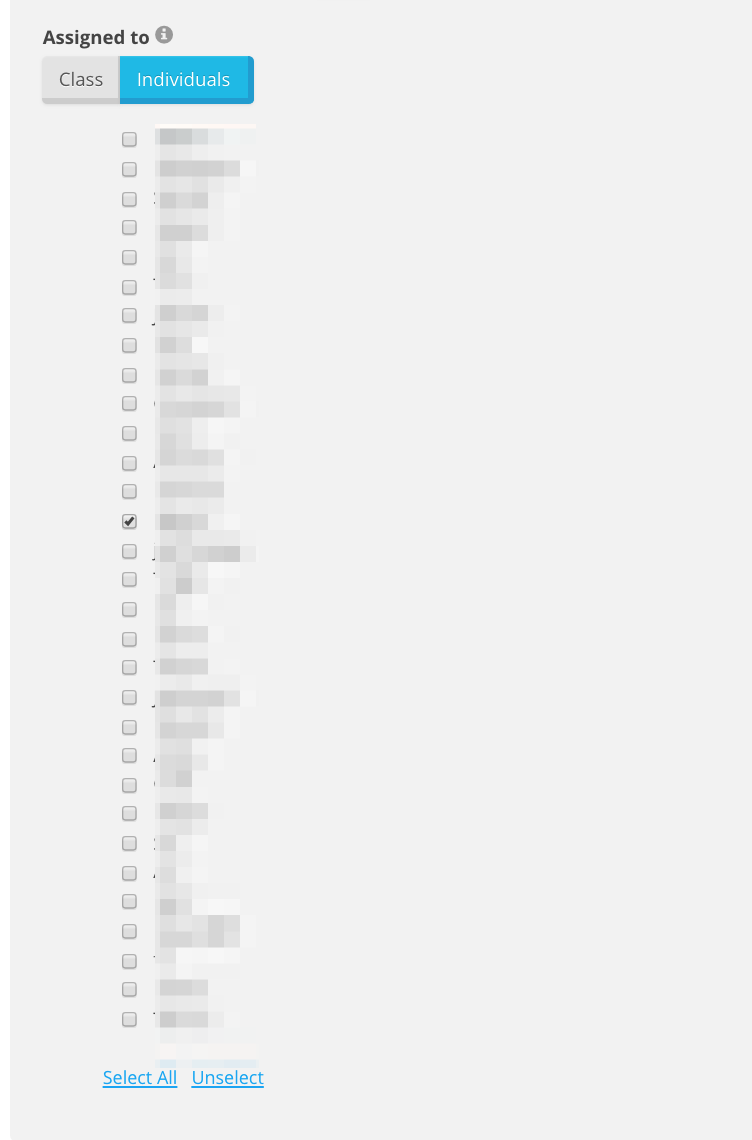 When you have finished choosing who to assign the Mission to click Save and Exit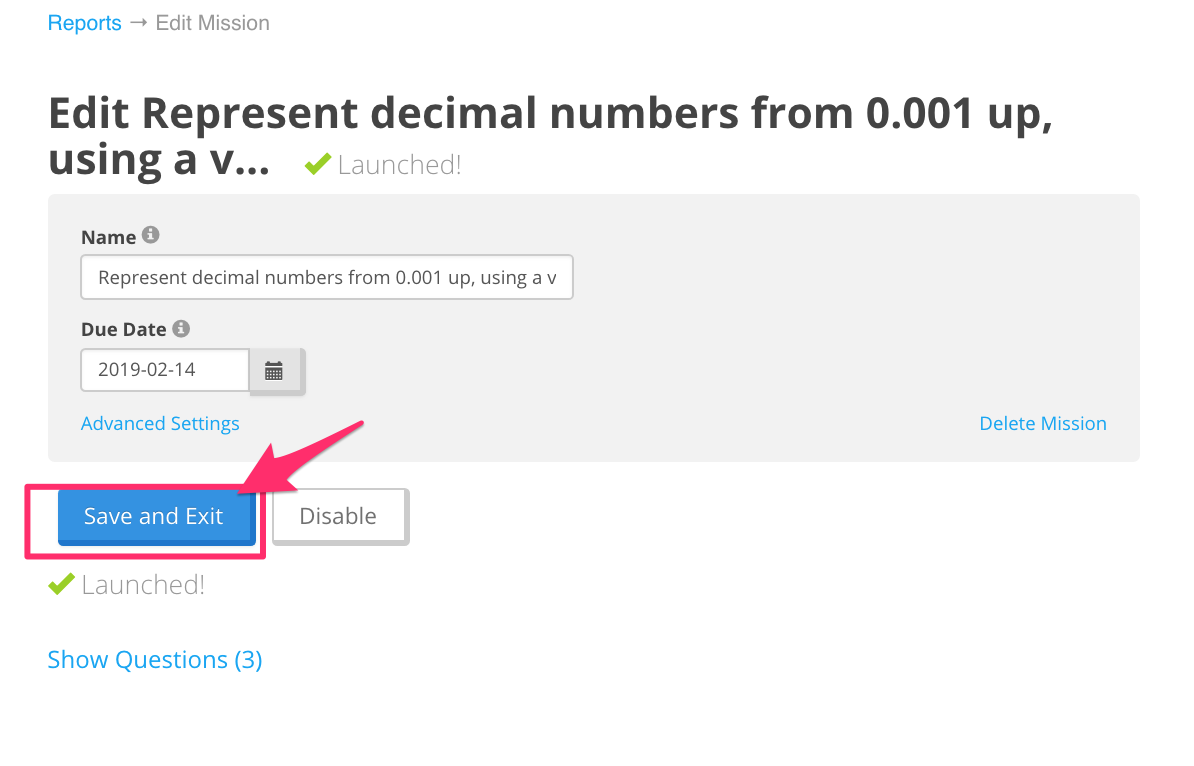 How to Delete a Mission I Already Assigned
Click on Delete Mission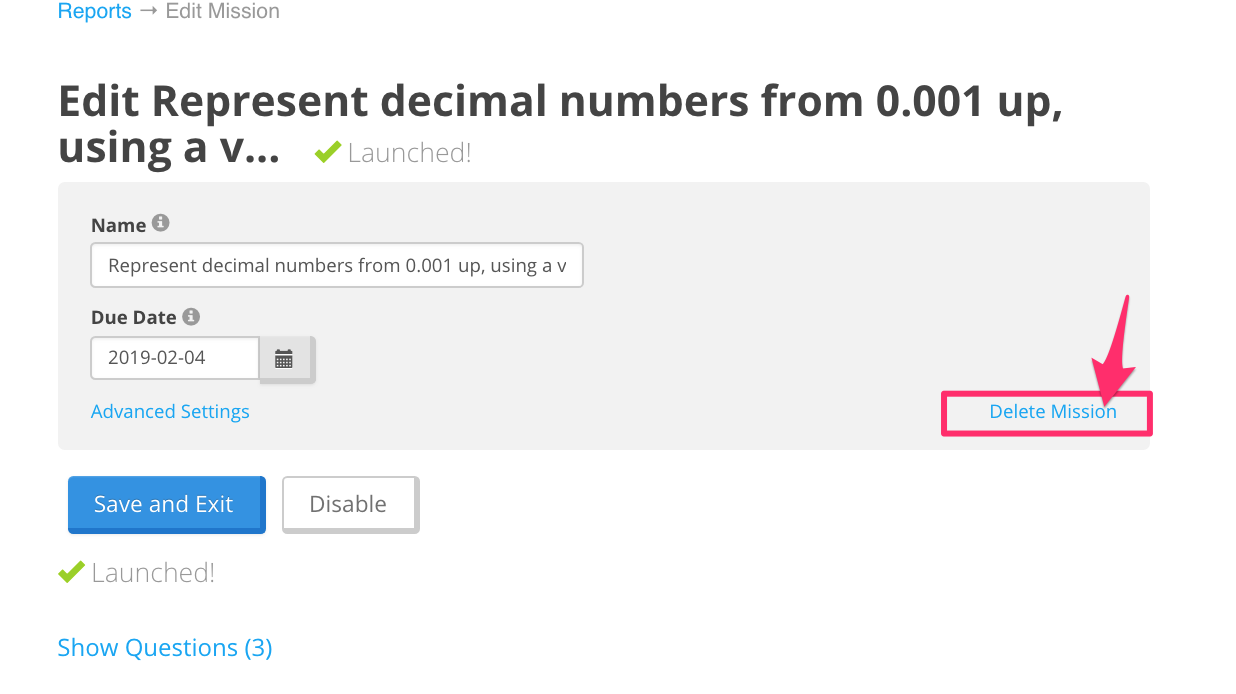 Confirm you want to delete the Mission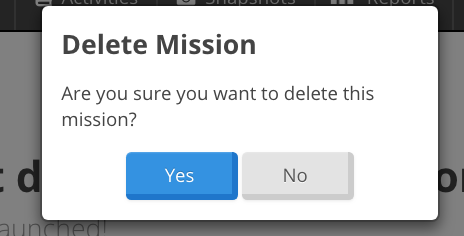 If you have further questions please email support@knowledgehook.com