When you create an activity, you can add questions from our existing content bank or create your own.
(1) Edit Activity
First you'll need to get to the editing page for your activity. Click Edit

(2) Add Content
Once you're on the editing page, click the Add Content button.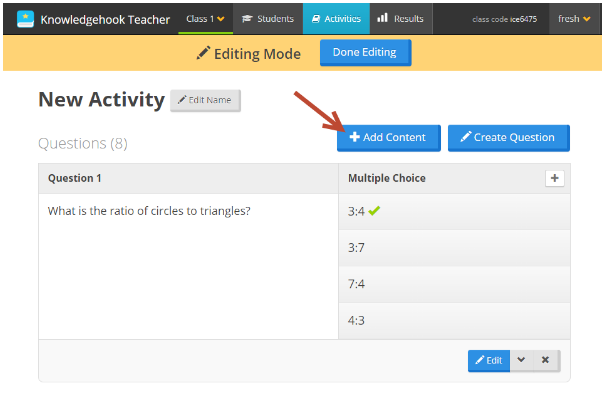 (3) Click on a section or change the courseYou can expand a section like Number Sense by clicking on it. Or you can switch courses using the dropdown above. You can also use the search filter to enter a keyword or phrase that you're looking for in the question.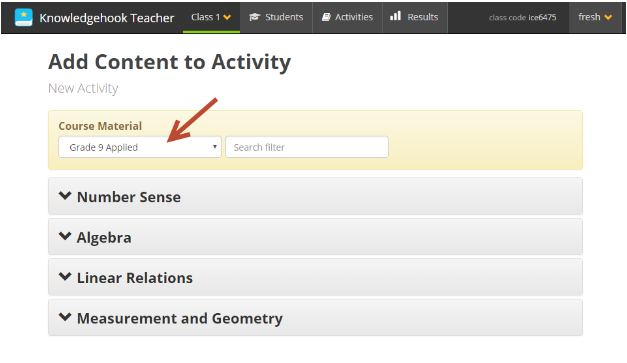 (4) Click Add to ActivityClick on the Add to Activity button and it will immediately be added to your activity. The question box will acquire a green outline and the button will say 'Added'.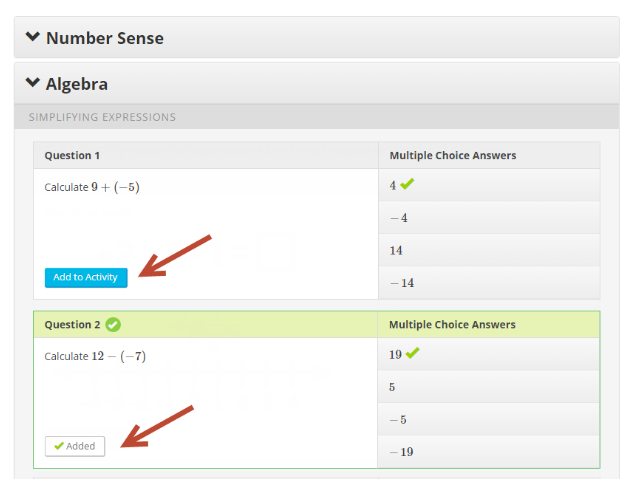 (5) Click Back to Activity or DoneYou can exit this page by clicking Back to Activity at the bottom of the page, or Done in the bottom bar.

Alternatively, if you're already browsing another activity, you can add questions while viewing the activity.
As you browse any activity, whether it's our Curriculum activities, or even your own custom activities, you can add the entire activity's questions by clicking the menu button on the right, and select Add to Custom. Then it will expand a list of your current custom activities, and simply select one.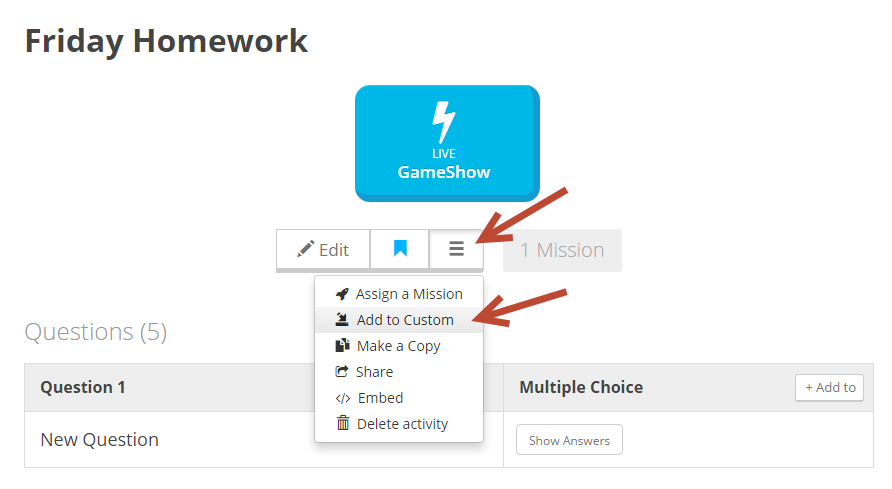 Or you can add individual questions by clicking the +Add to button on each question, and selecting your activity: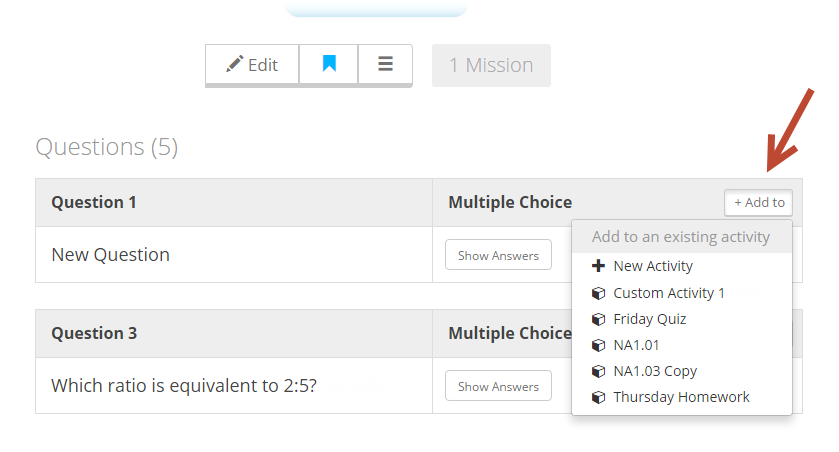 And that's it!