Our system is adaptable to assigning material for multiple grades.
Accessing Activities from other grades can be useful for all sorts of reasons, whether it's for a split class, going back to earlier concepts, or to give some students a greater challenge.
By default, the Curriculum tab will show Activities from the grade that was chosen when you created the class, but by clicking the dropdown of the grade, it will expose other grades. Simply choose another grade!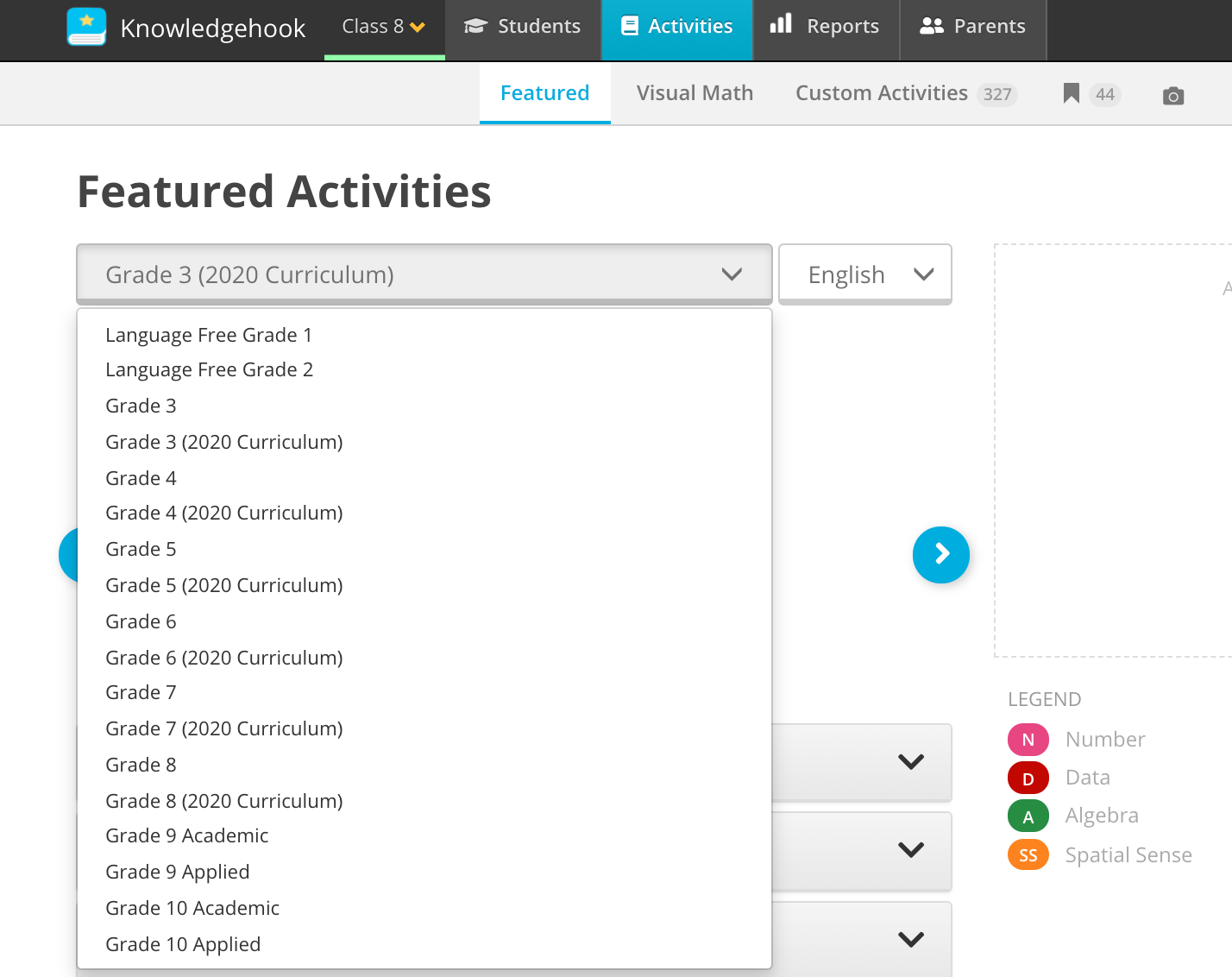 Now you can see all of the Activities from the new grade to assign directly or use to make your own Custom Activities.