So you've made a cool custom Activity. Awesome! Well why don't you share it with some teachers you know? Sharing and receiving an Activity is incredibly easy and we'll guide you through the process right here.
So to get things started, decide if you want to share the activity as a GameShow or Mission. Once you have clicked on the appropriate tab , click on Custom Content.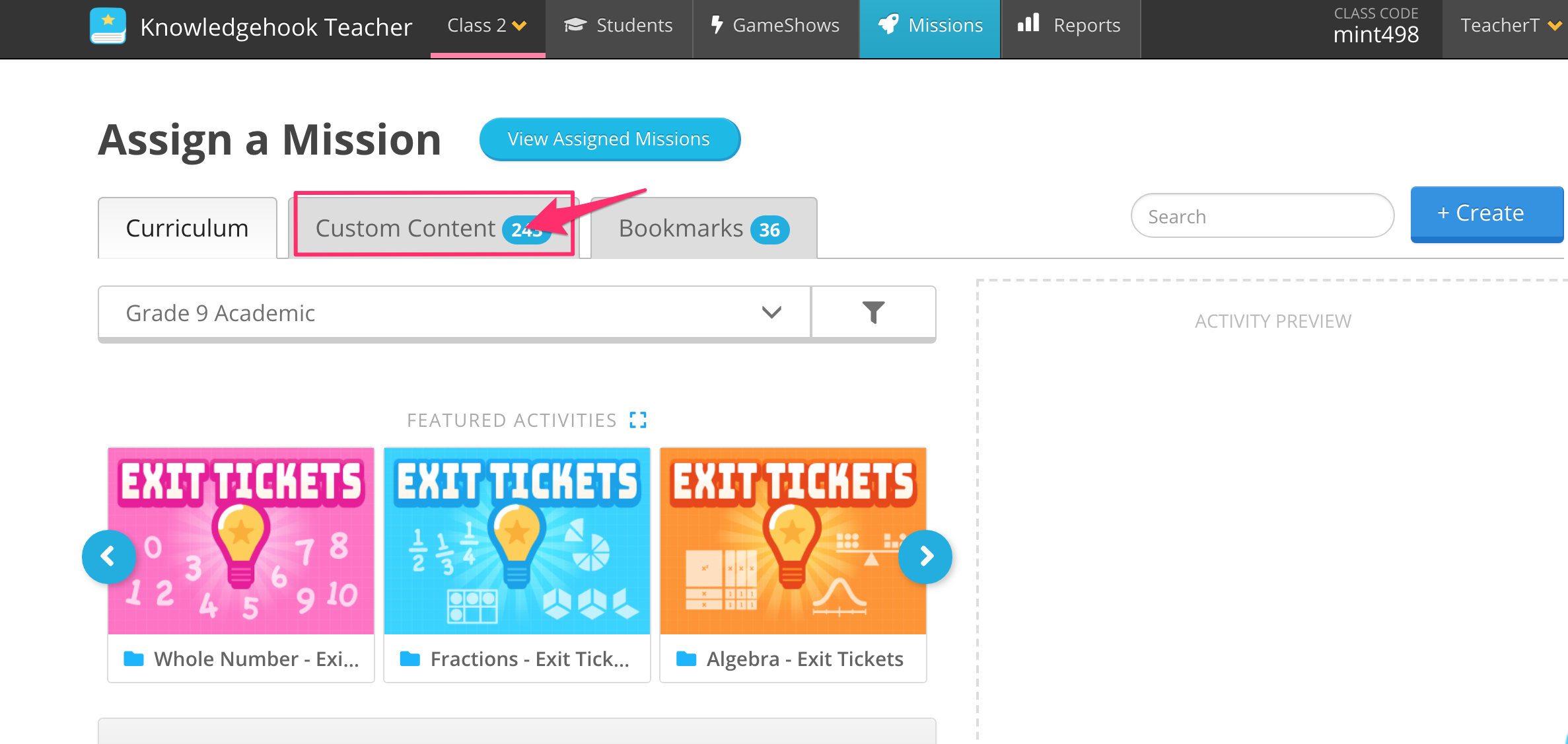 Once you have got into your cool custom content , click the View button on the activity you want to share,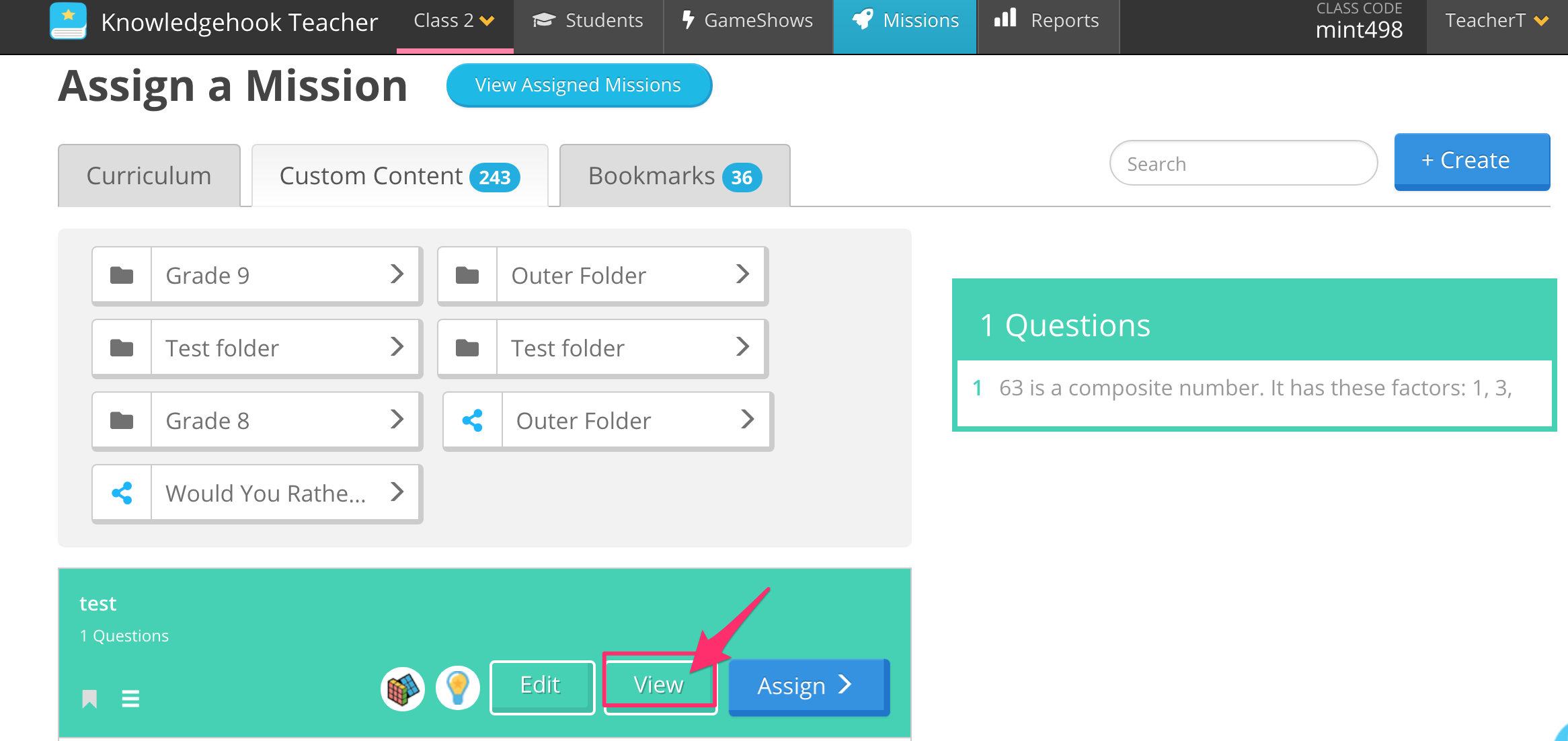 Once you've gotten into the view mode, click the Options button and select "Share" from the drop down.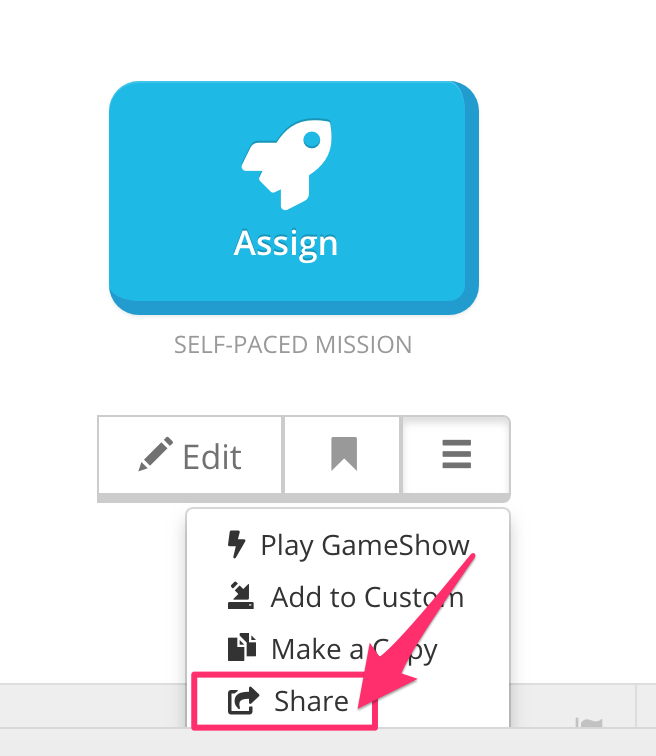 Now, a little window will appear with some preset text that you can copy and paste into an email or take the link and share it over Facebook and Twitter!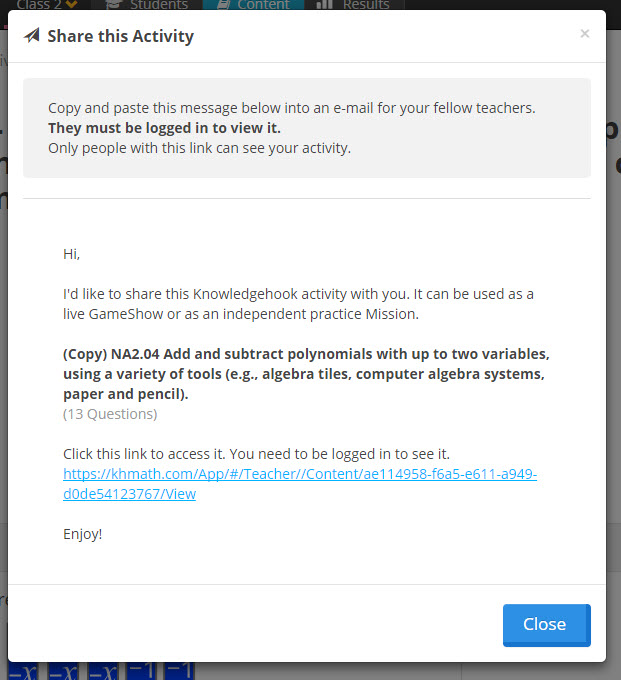 Now you can share it with the world!