You can now find all of the activities in one place - under the "activities" menu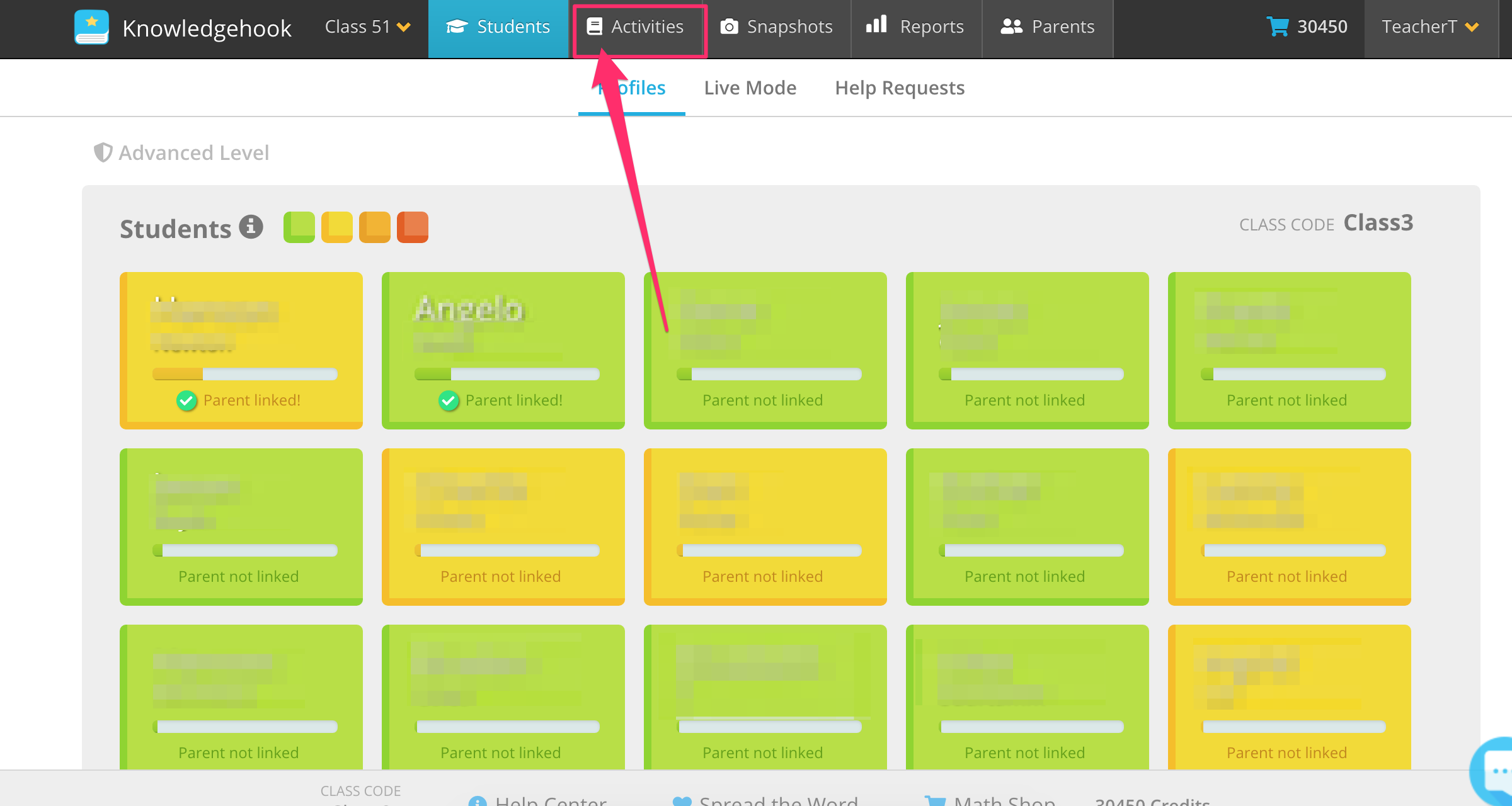 Once you click on the activities tab it will take you to a page that has all the regular content available to select from.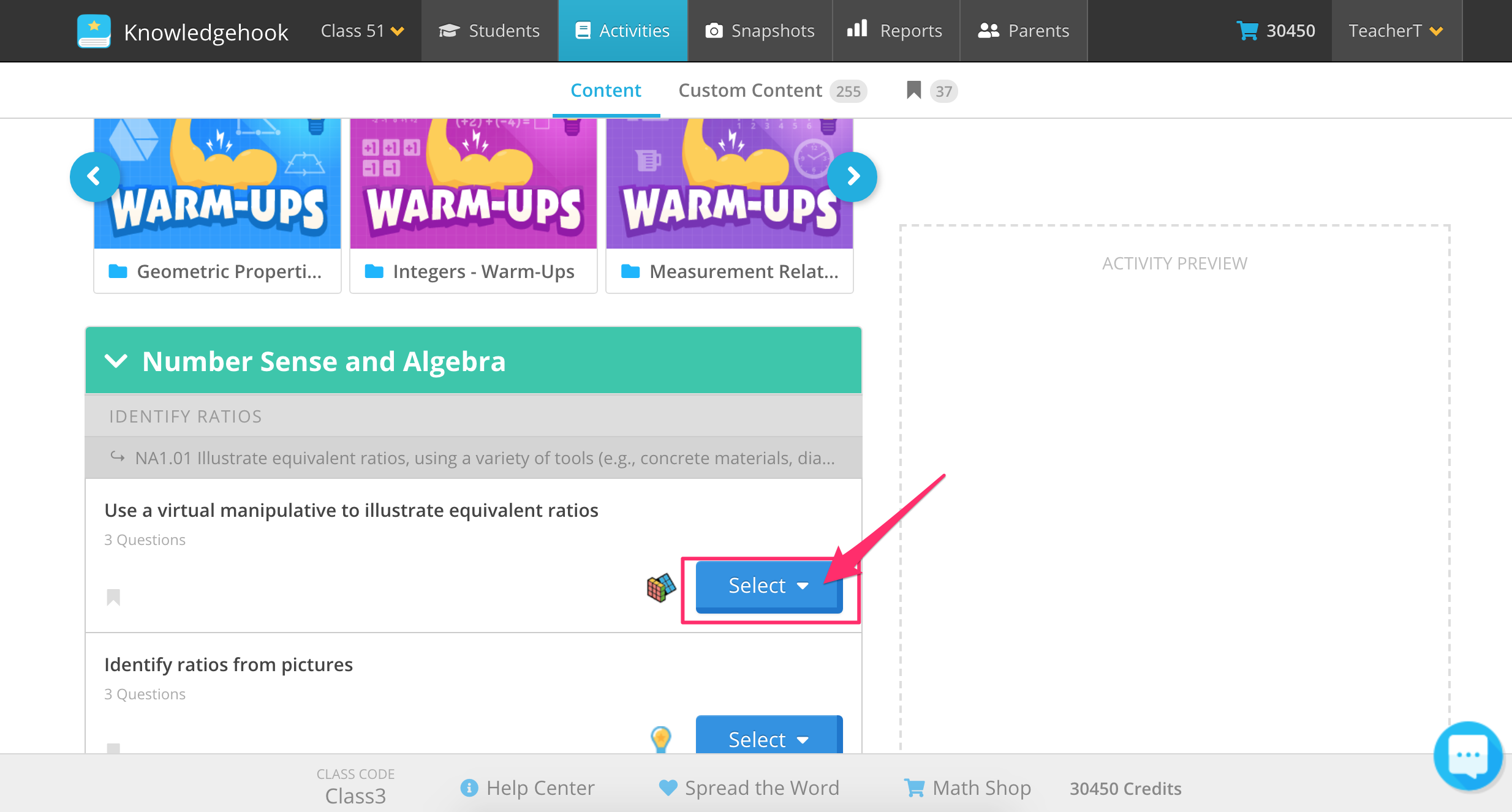 Once you choose you the activity you want to run, click the SELECT button. It will show you a drop down menu to chose how you want to run the activity.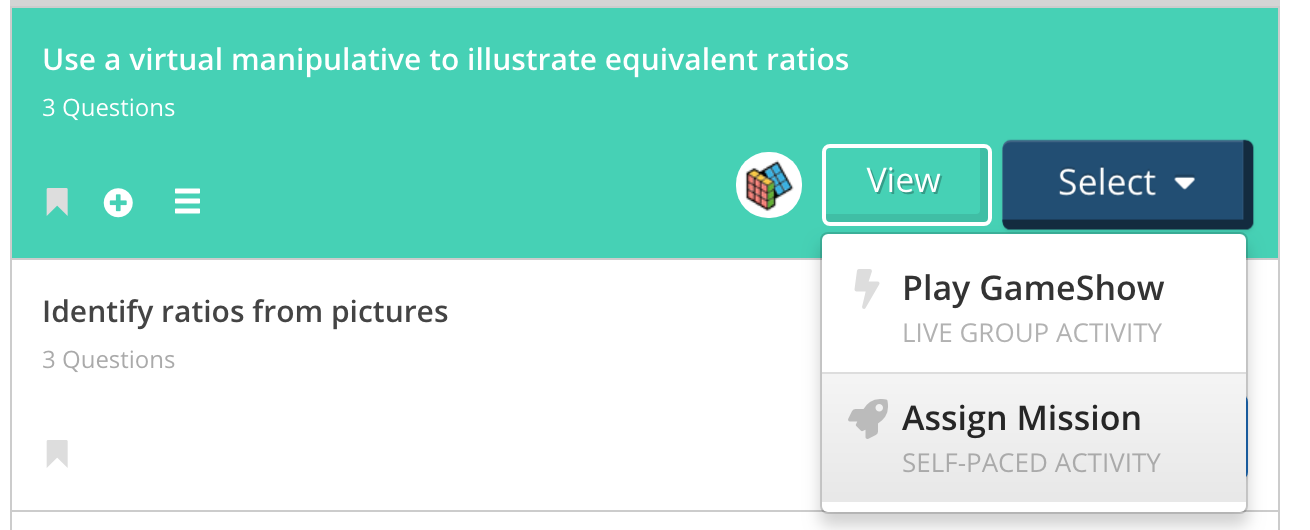 From here you can choose to run your activity as either a GameShow or a Mission just like before !
As my students learn math in French, just wondering if the activities are available in French?
Yes, we have many activities in French. In your Activities section, there's a drop down menu for Grade level. Next to that is the language option. If you change that to French, you will see all our activities that are in French.
A class can only be one language, so you would have needed to create two classes, one in French and one in English for separate grades. When creating the new class, make sure to choose French as the language of the class while you're picking the grade during class creation.