To keep a cleaner workspace in your Custom activities section, you can archive or delete these activities.
Archiving Activities
"Archiving" will simply hide these activities from view. They are still functional if they were used in Missions or GameShows, and can still be edited while in an archived state. Archiving hides them from view without affecting other functionality. They can be retrieved easily if you archive by mistake.
First go to your Custom activities tab in either of the GameShows or Missions pages in the main menu at the top.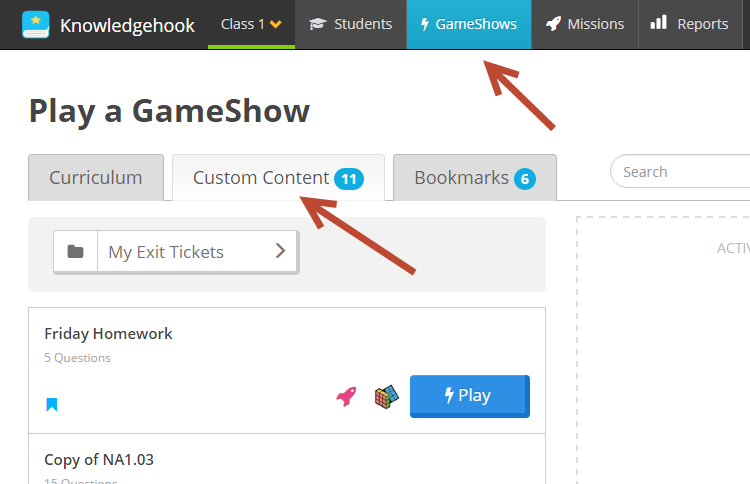 As you hover over each activity, you'll see a menu button with an option to Archive.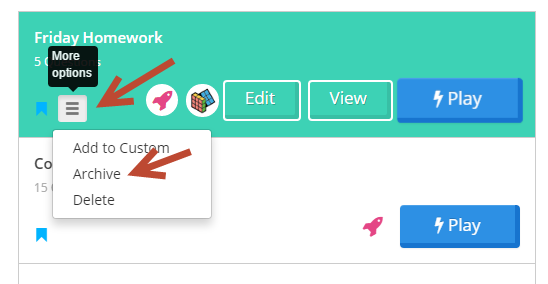 It will now be hidden from view, but you'll now see a hyperlink at the bottom of the page, Archived (1), showing a count of the archived activities. Click the link to view your archived activities.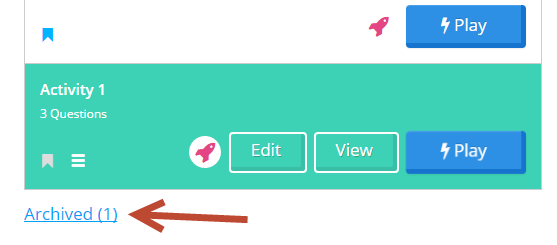 This will expose the archived activities. To unarchive it, click the Un-archive button in the same menu.
Deleting Activities
If you'd like to permanently remove an activity, you can delete it. Don't worry, it won't affect Missions or GameShows that used that activity. So any reports generated will still be intact.
When you're viewing the activity, click the menu button near the top, and select Delete activity.
A confirmation box will appear before deletion occurs.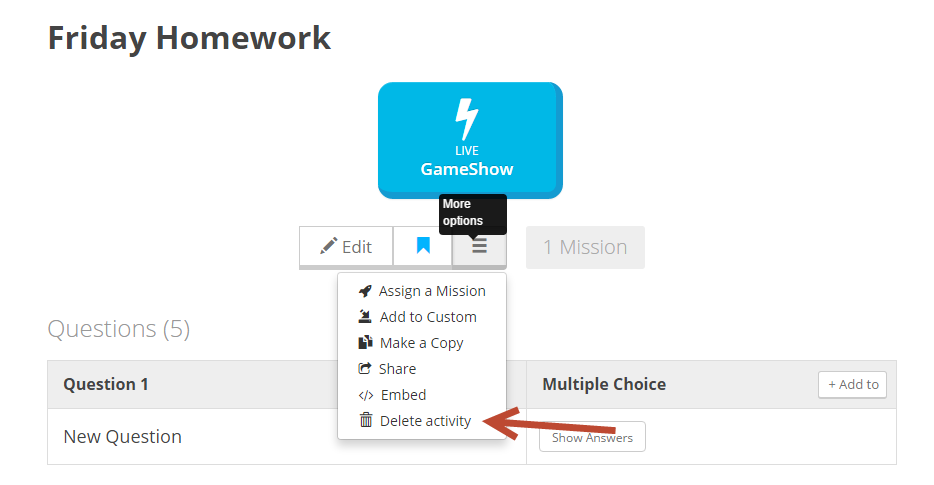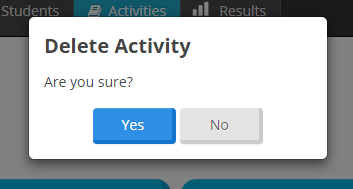 Click Yes, and you're done!
Please Note there currently is no way to delete multiple custom activities at once. You have to delete them one by one.