Joining using an Existing Account
If they have an existing account from another class or previous year, all they need to do to join your class is go to the menu at the top-right after logging in, and select Add Class to add your class to their account.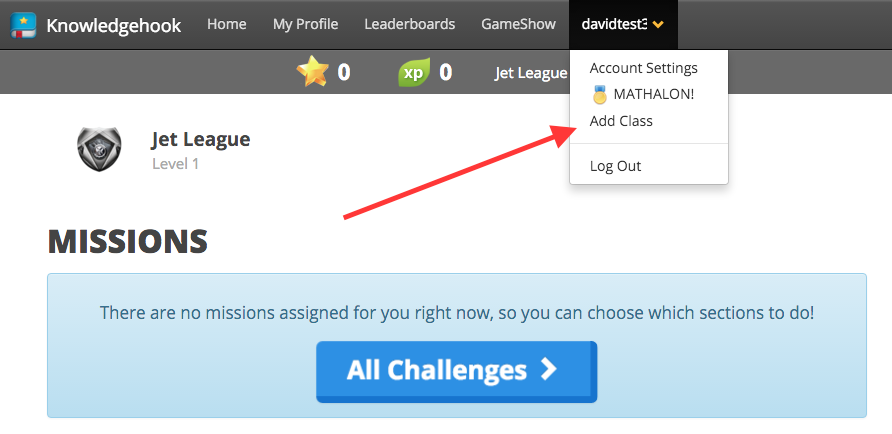 Then they can just enter your Class Code.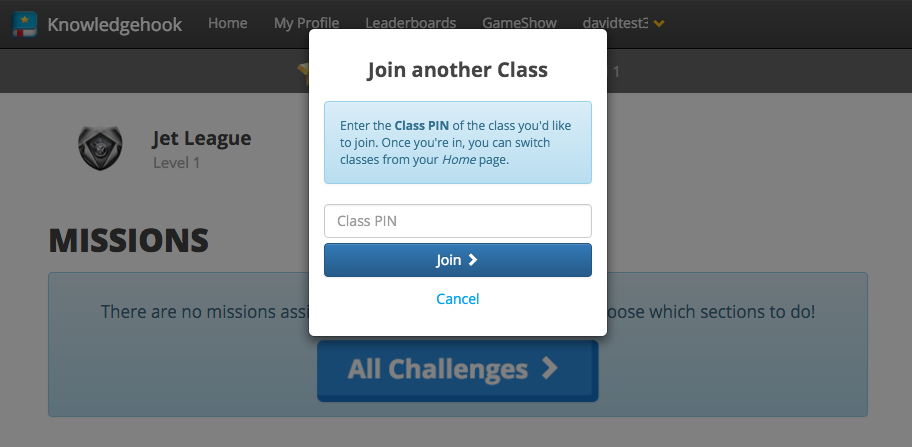 And there you go! All your students should be able to get set up on your Premium class!