Looking to complete the Skills questions ?
Head over to the solve tab to view all of the questions available in your grade level!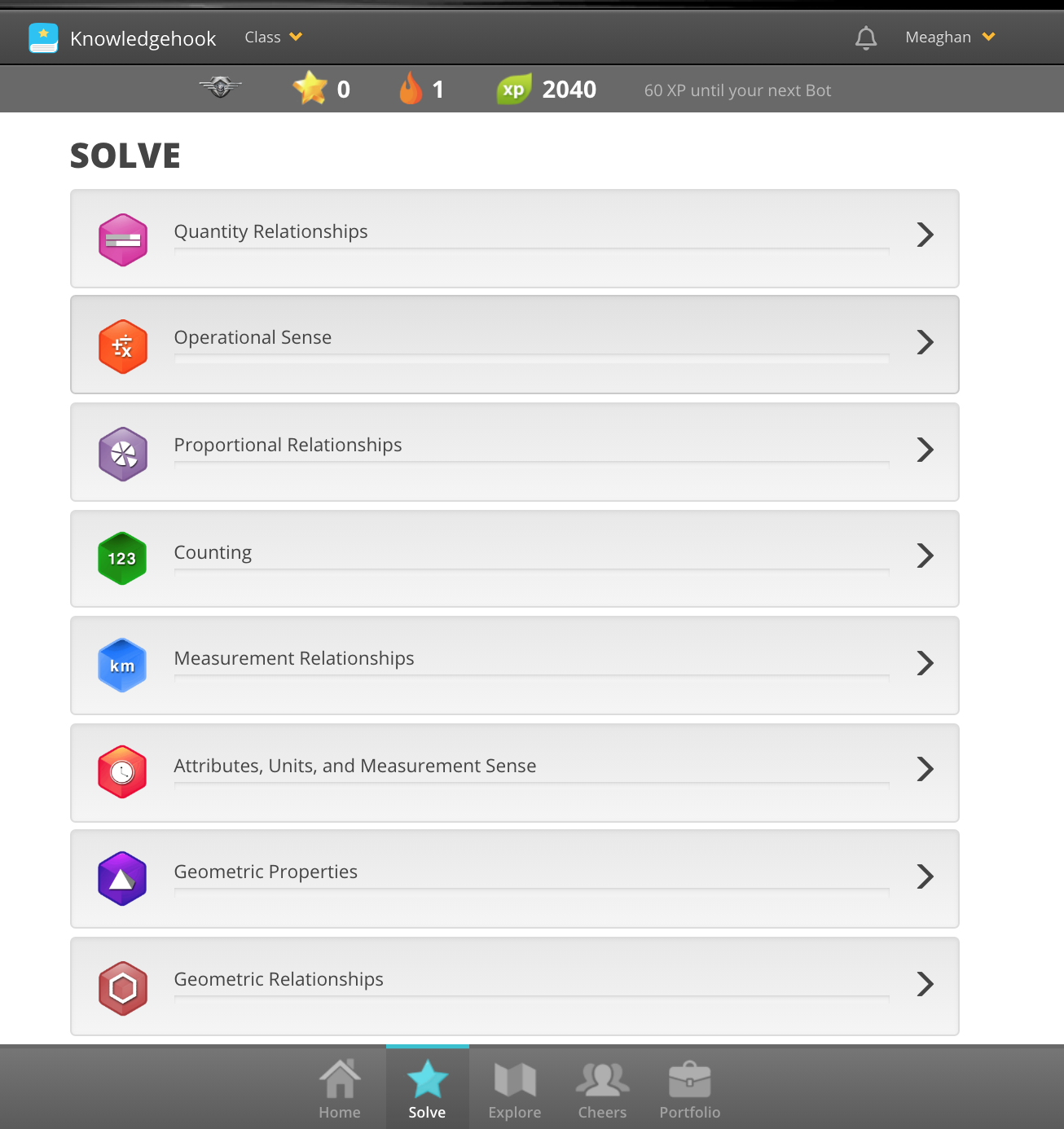 Where Can I find My Bots?
First head over to the new Explore tab to see our newest feature! An interactive map where you can open more chests!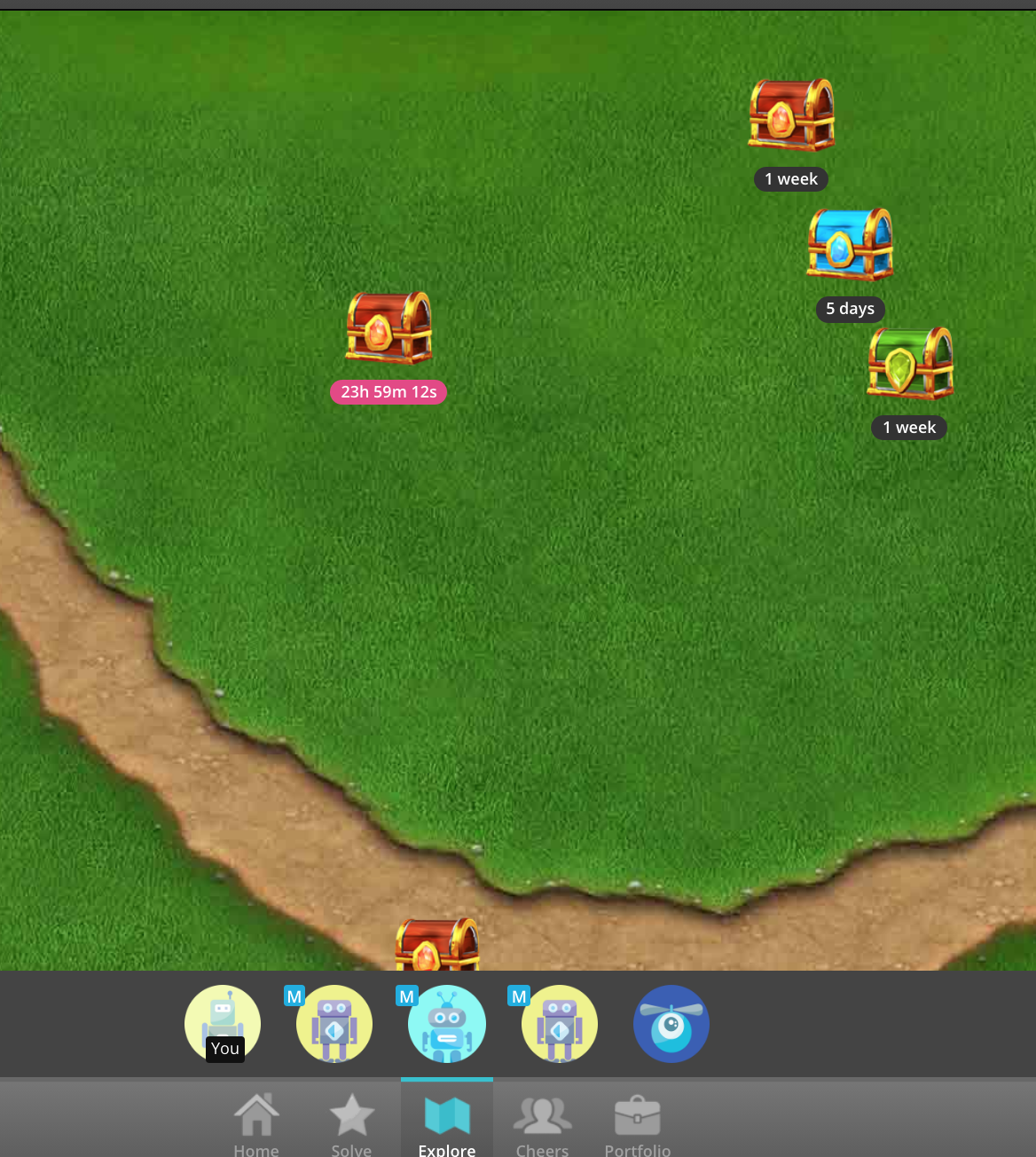 To view your bots:
Click on the Bot that says YOU- this will take you to see your whole bot collection.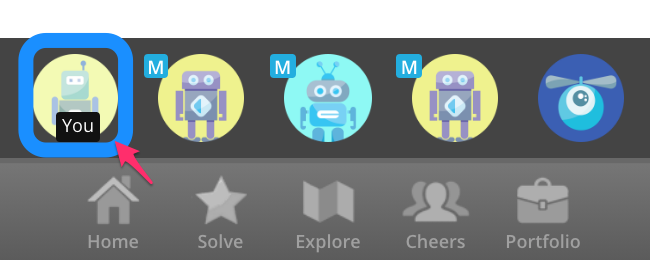 You will see your bots profile at the top and then scroll further down to see all bots in your collection