What is Light of the Zo-gears?
Students, especially at young ages, may not understand how the school work they do today will impact them in the years to come. Gamification can be utilized to present something relevant and important to students today in order to motivate them in their studies.
Our new game Light of the Zo-gears navigates the ideal balance of gamification and teacher-led classroom instruction. The game platform syncs to Knowledgehook's curriculum-aligned classroom tool where teachers can assign homework to their students, and where their Zo-gear robot is with them on their learning journey as they answer questions anywhere on the Knowledgehook platform. Homework is incorporated into the game and presented as challenges for students to solve in order to earn rewards. The more homework a student works through, the more rewards they get in their game.
For teachers who want to learn more about the game please check out our engagement center.
Who has access to Light Of The Zo-Gears?
Students in grade 3 and above with a Knowledgehook account have access to Light of the Zo-gears. There are no geographical restrictions. (need to review this)
How do students access and get started with Light of the Zo-gears?
Students will see a LAUNCH button in their menu bar next to the SOLVE button.

When can students access the game?
Students will ONLY be able to access the game between 4:00 PM and 8:00 AM Mon-Fri. Sat and Sun open ALL DAY.
If students attempt to launch the game during school hours, a message screen will appear, letting students know what's available if they log into the platform at home, where they can complete more of their Missions and access the game.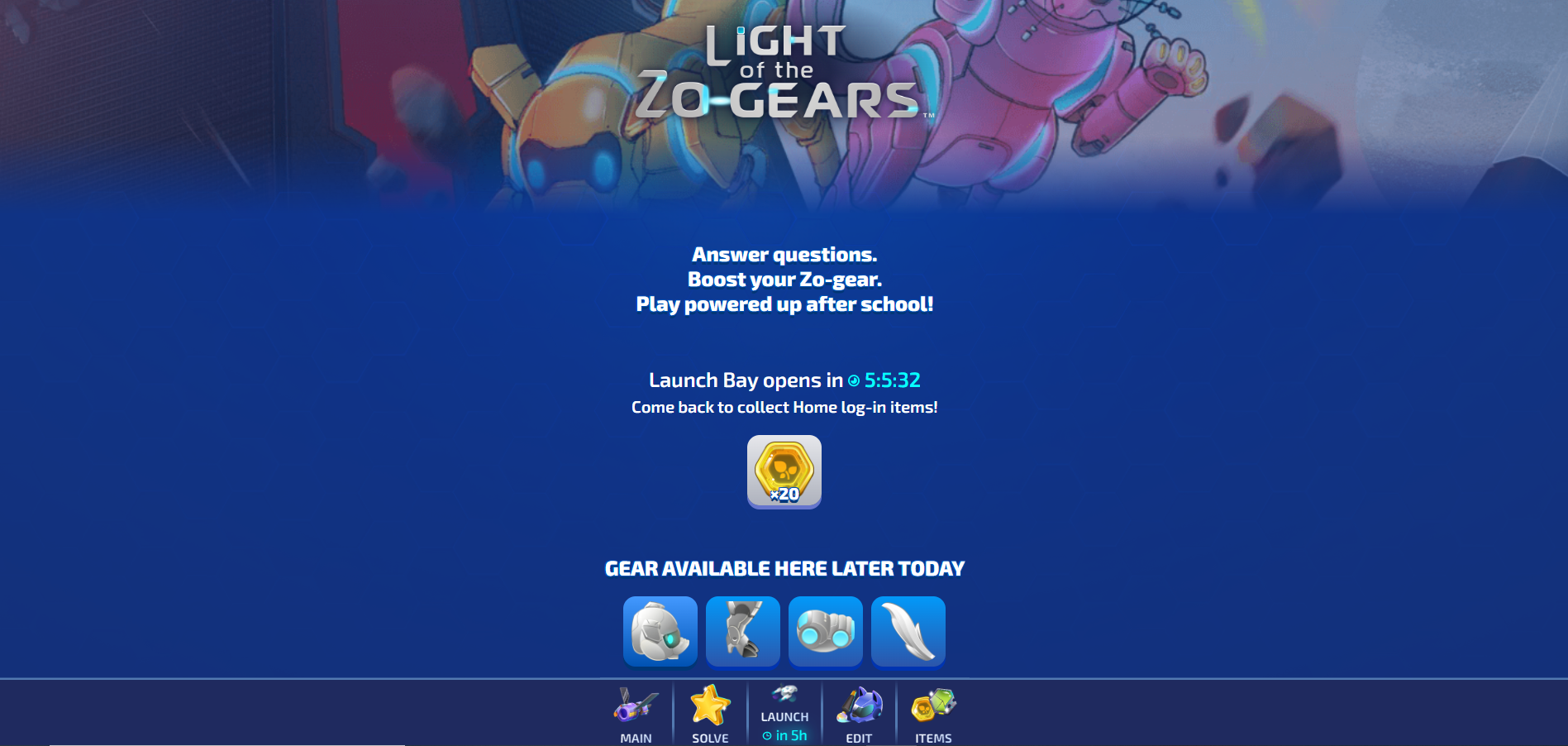 Mission-enhancements
To make missions more engaging and to increase mission completion, we've integrated the game platform's reward systems as additional motivation.
More Missions requests
Students can now ask teachers for more Missions. These requests are sent via email and are aggregated to the teacher once per week.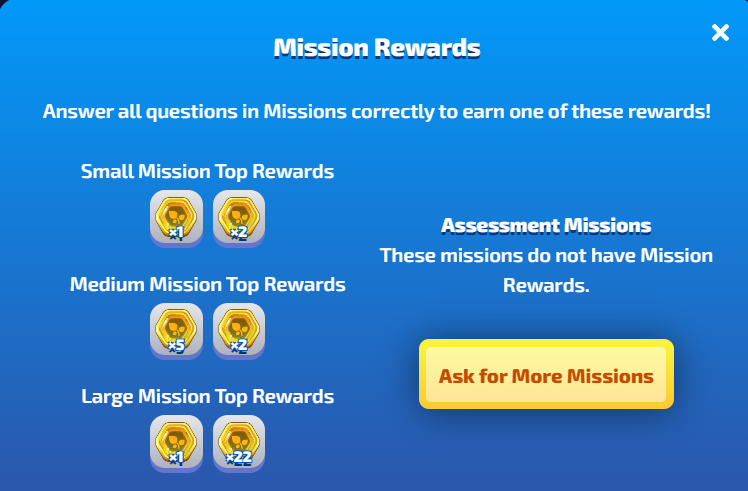 What happened to the previous student Bots?
Depending on how many Bots the student has collected, Bots were converted on a one-time basis to the game's new currency (called Coins) that can be used with the new game system.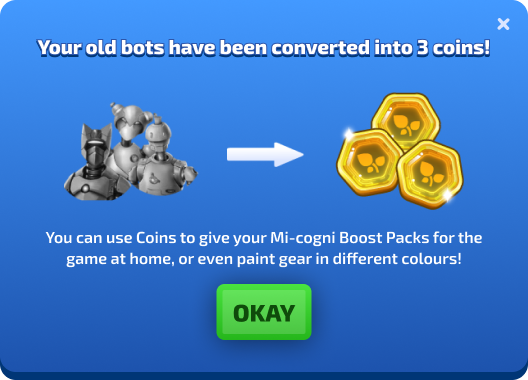 For a limited period, students can visit their profile to view old robot collections that they had collected over time.