Folders are really handy for organizing your Custom Activities. You can create folders and subfolders to organize it to your liking.
Creating a Folder
To start using folders, go to to the Custom Content tab in either of the GameShows or Missions pages.
On the top-right, click the +Create button and select Folder.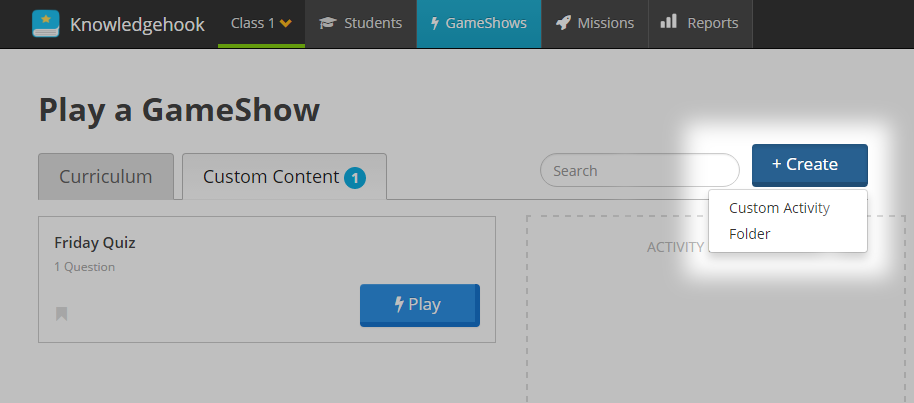 You'll see a pop-up asking for the folder name. Click Create.
Your folder is now created, and you're now inside that folder named Quizzes.
The indicator on the left shows what folder you're currently in, bolded. On the right, click +Add Activities to start moving your Custom Activities into this folder.
You'll see a list of your Custom Activities. Simply click the ones you'd like to add, then press Done.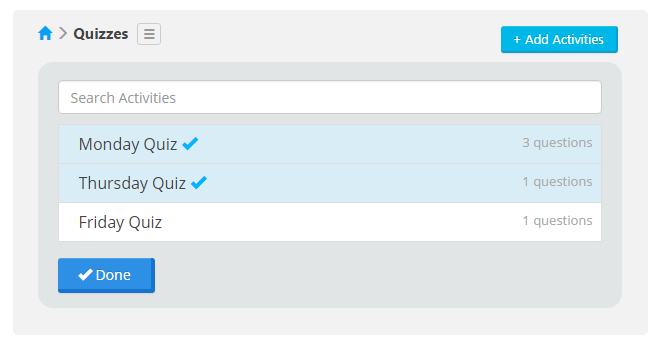 Creating Subfolders
You can create subfolders simply by creating a folder while you're inside of another folder.

In this case, I created a folder called Finished inside of the Quizzes folder and it automatically moved me inside the subfolder. You can see the parent folder, "Quizzes", in that folder path.
To navigate outside this folder, you can click on the parent folder, or click on the Home Icon to go back to the root.
Other Options
When you're inside of a folder, there are other actions you can take. Simply click the small menu icon beside the folder in the path.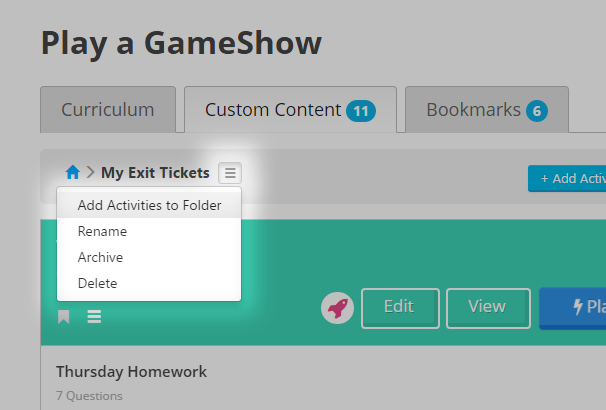 From here you can:
Add Activities to this Folder
Rename the Folder
Archive the Folder
Delete the Folder
Good luck!