It helps to try running a GameShow yourself, and joining as a student so you can see both what will show on the teacher screen and on the student device.
Go to GameShows in the top menu, and press Play on any activity. You will see the Game Settings page below. Press the "Invite Students" button to open up the waiting room.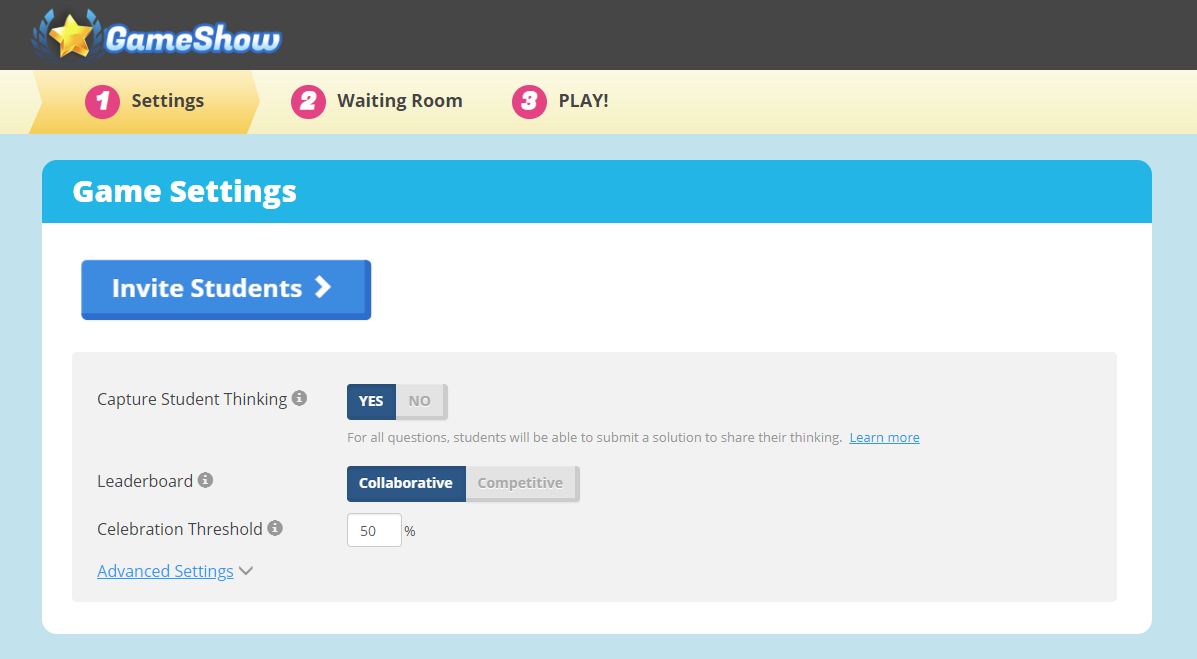 Now students can begin to enter on their devices. To see the student experience yourself you will need to use a different device, or a different web browser on your computer. This is because if you use the same browser (even in a new tab), it will see you as logged in as the teacher account and will not let you join as a student.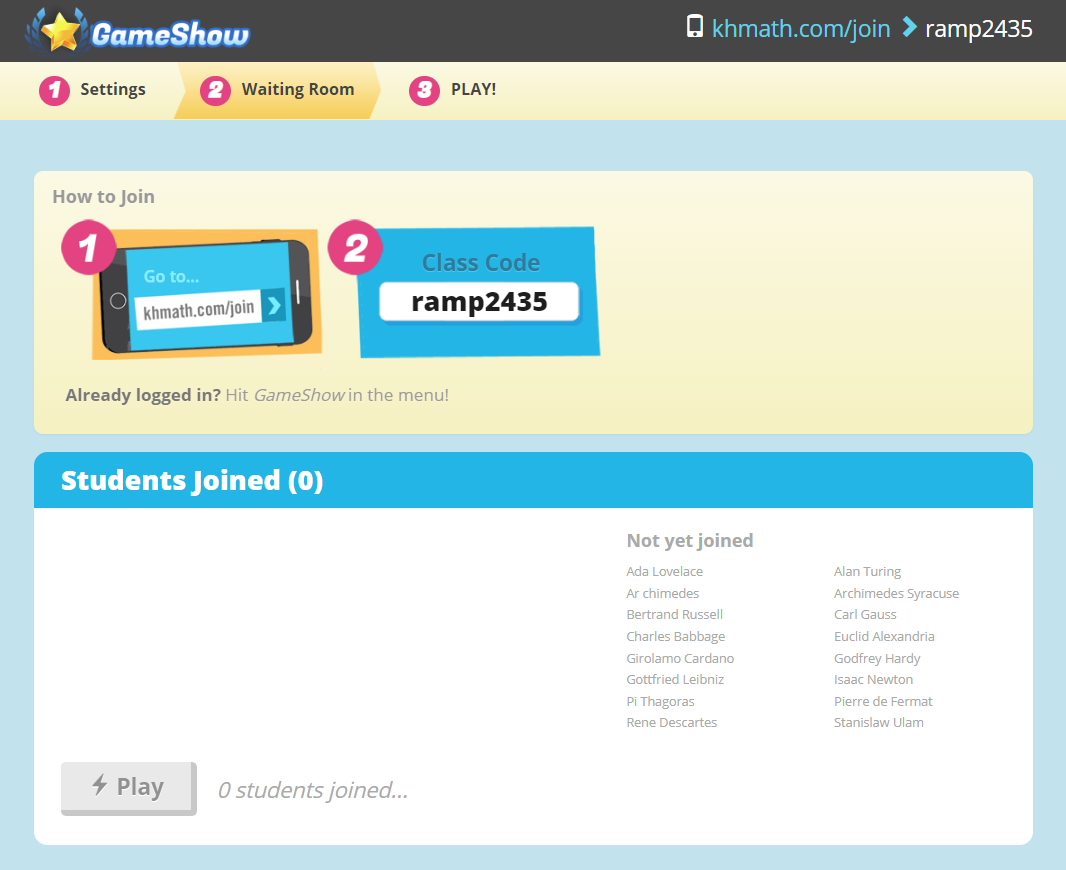 On that device, go to khmath.com/join and enter the Class Code on your screen.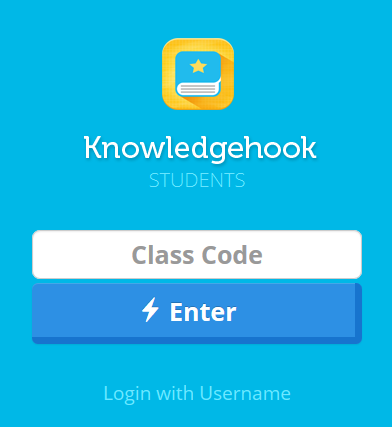 Once inside the class, press the Create Account button to make a sample student account for yourself. Enter a name, password, and select the avatar. You can remove this sample student later.

After registering, you should see the new student appear on the Teacher screen in the Students Joined section: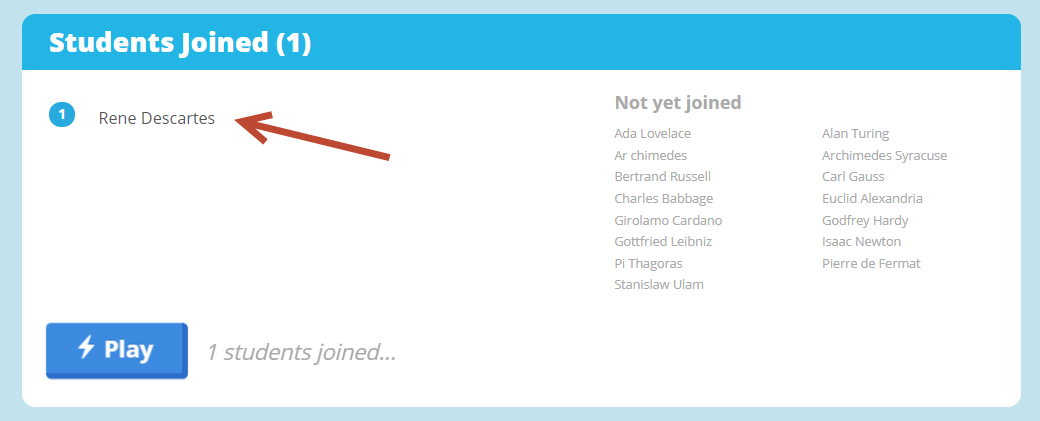 Press the Play button to begin. It will play through the questions in sequence. As you advance to the next question on the Teacher side, it will push the new question to the student device.
After you answer the question on the student side, you will see a pop-up saying whether that answer was correct or incorrect. Normally that won't appear immediately since it waits for all students to answer, but in this case you only have one student.
Get familiar with the experience before running it live with your students. Then you'll be set!

Let us know what you think of GameShow!