We've added the Portfolio feature to capture all of your students' uploaded solutions, organize them into each student's profile, and allow you to provide descriptive feedback!
Seeing student thinking is crucial, so encouraging more uploaded solutions reinforces the importance of clear solutions. These are especially great for displaying during a GameShow to generate classroom discussion on the various ways to solve a problem.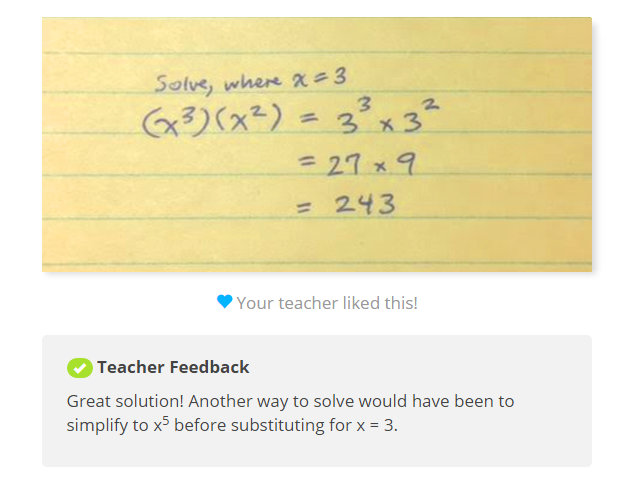 When they submit a solution as part of a GameShow or Mission, it will be automatically be collected into their portfolio where you and your student can view it.
Viewing a Student's Portfolio
To view a student's portfolio, simply click on the student on your Students page.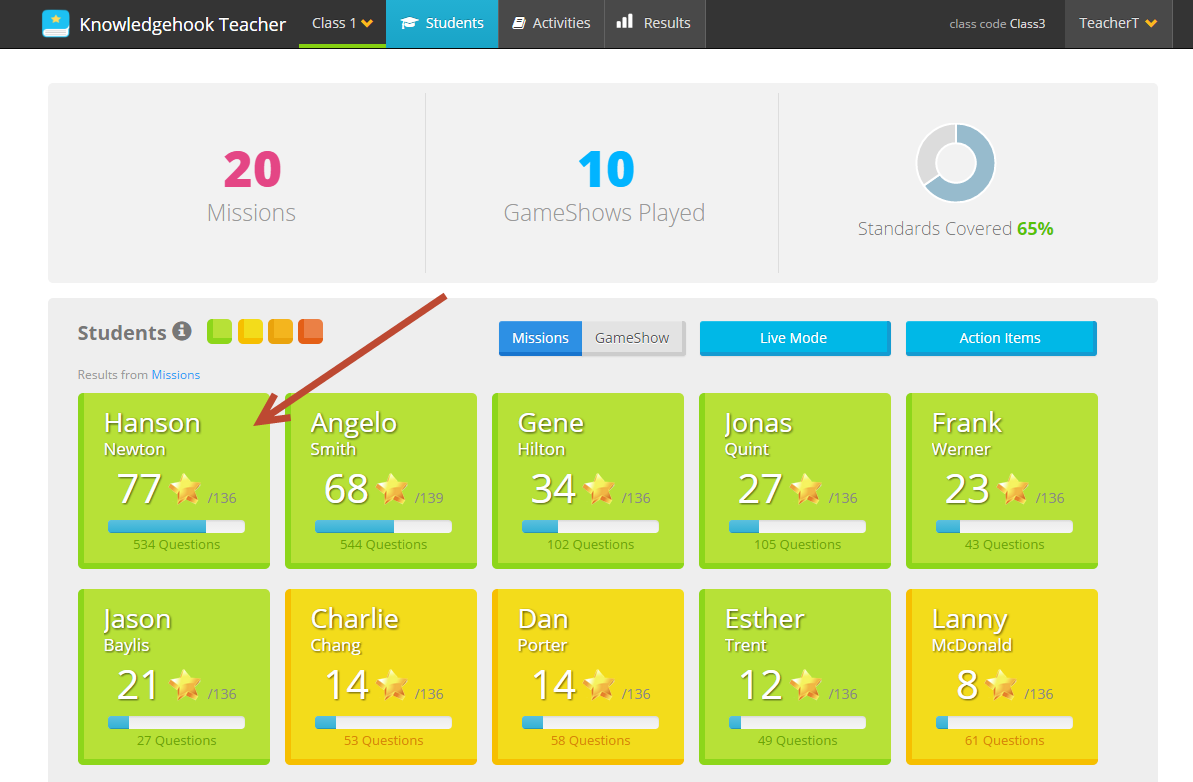 This will take you to the student's summary page. As you scroll down the page, you will see one Portfolio item.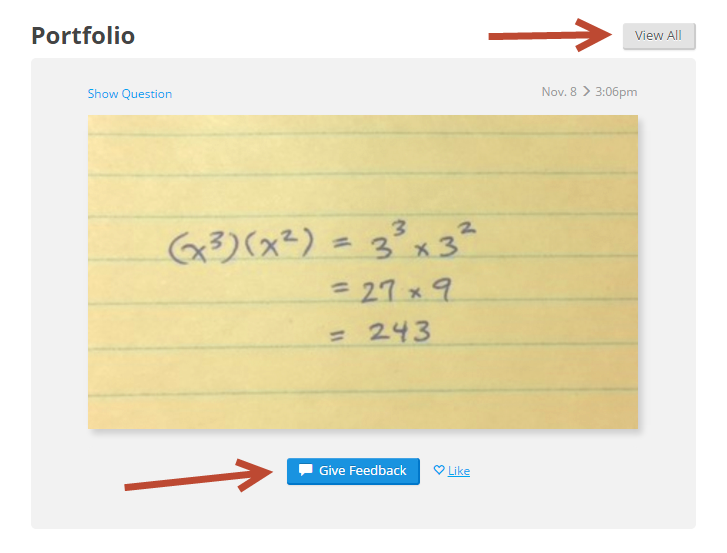 You can either leave feedback right from this page by clicking Give Feedback, or view the full Portfolio by clicking View All.
When you give feedback, you'll see a dialog box pop up.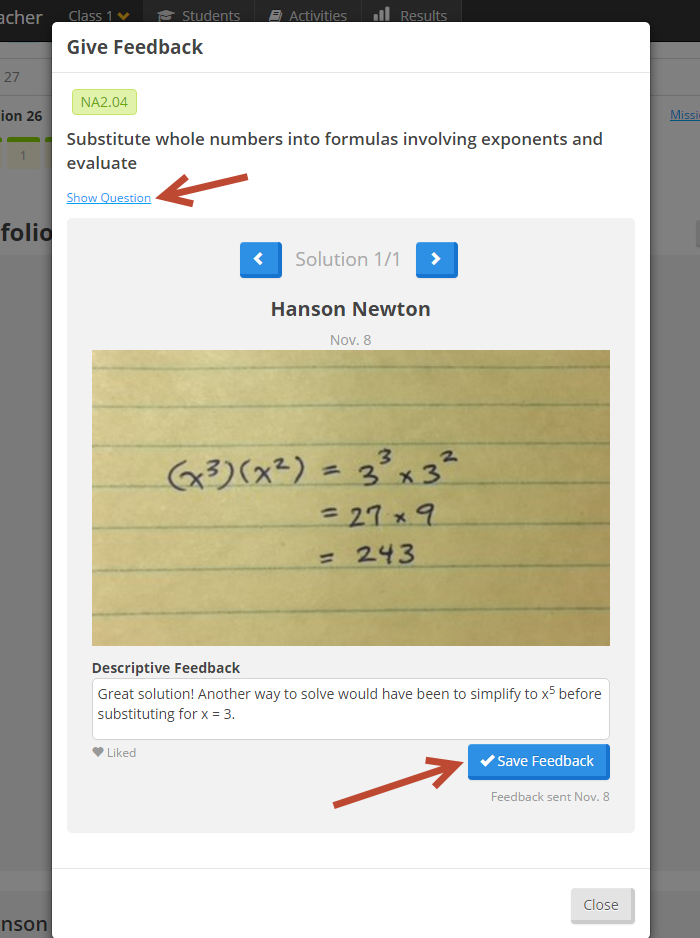 You can click View Question to see the specific question they worked on. Leave descriptive feedback for them in the text box.
This is a rich text field that allows formatting, and even uploading images.

Then simply click Save Feedback!
The Student Experience
Students can access the Portfolio by clicking on the Portfolio menu item on the bottom of their screen.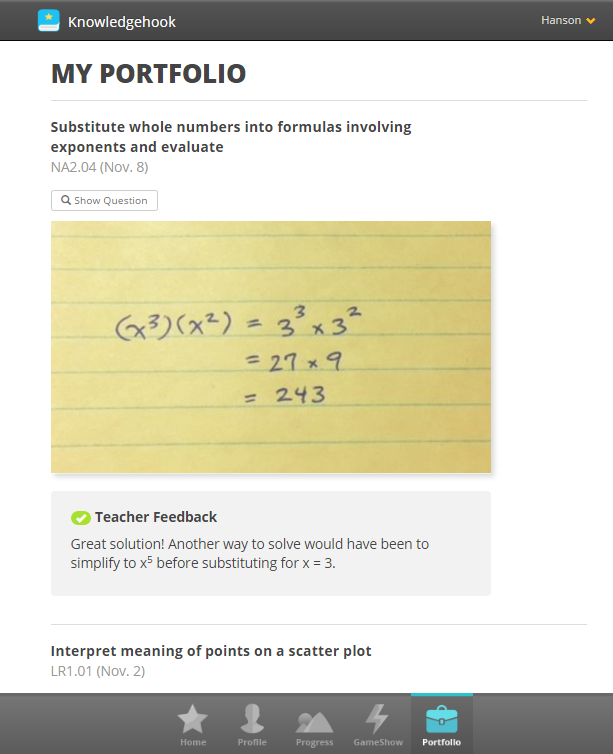 Then it lists each of their solutions, and shows any feedback that you've provided. It's a great way for them to look back at their learning and see how they've improved over time.
Let us know what you think!