You can now send GameShow Reports home to parents who are linked up. This is what they'll receive.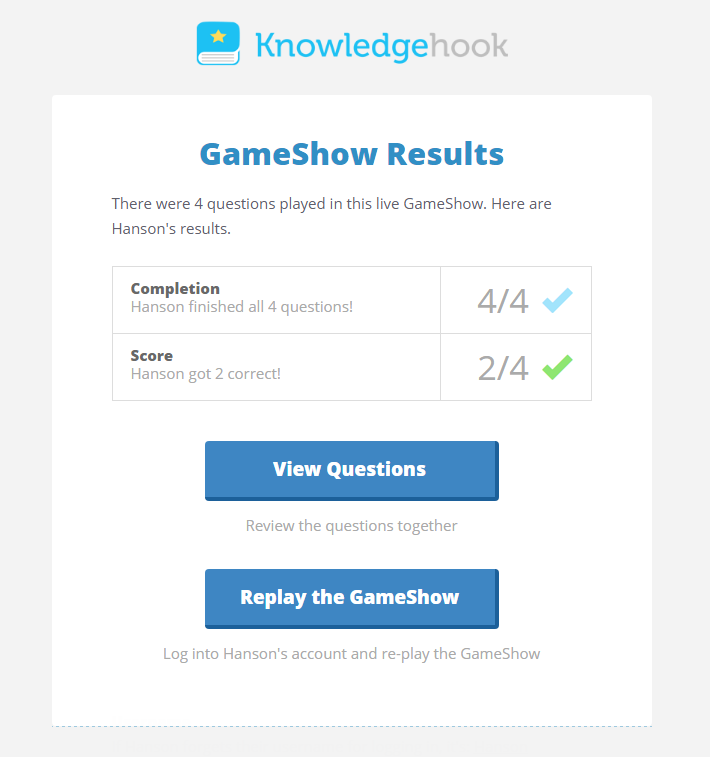 It provides the following information about their own child:
Completion - It shows how many questions they completed in the GameShow.
Score - It shows how many they got correct.
View Questions - Parents can view the questions from the GameShow, so they can discuss it with their child. See a screenshot below.
Replay the GameShow - Parents can also click the button to log into their child's account. This is great for parents who want to sit with their child as they practice and discuss it.
For privacy purposes, no information about the rest of the class is provided.
View Questions
When parents click on View Questions, this is what they see.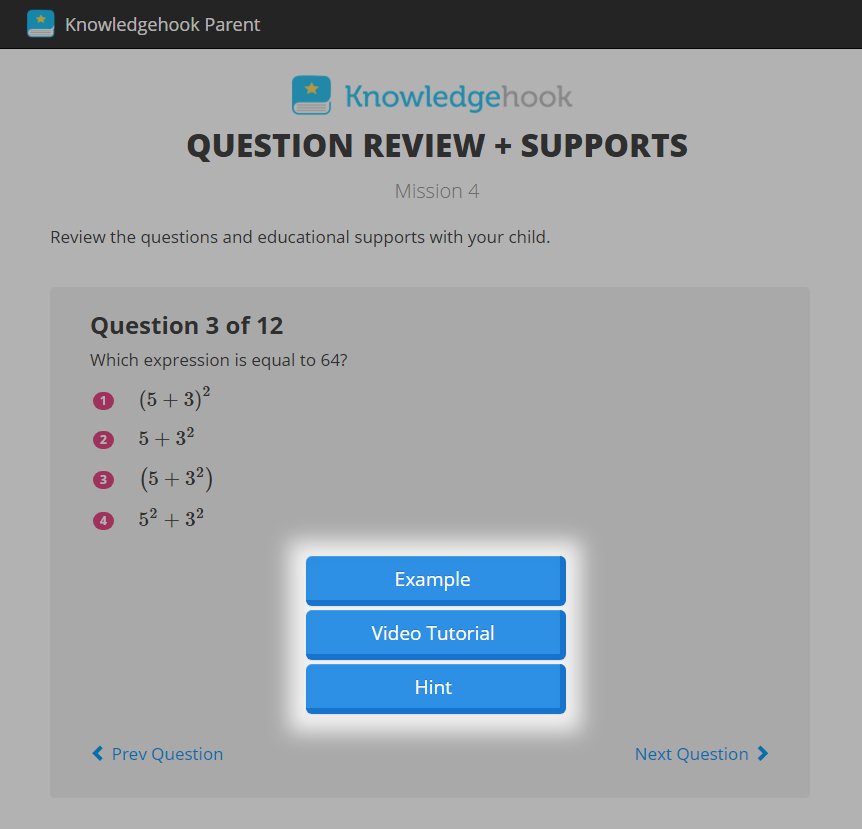 It shows all of the questions in the Mission. If there are any built-in supports (Worked Examples, Videos, or Hints) they are provided so parents can go through it with their child.
How to Send the GameShow Reports
To send these to parents, go to the GameShow Report (Reports > View) and look for the Send to Parents button in the top-left corner of the report.

It will let you select which students' parents to send to: