Knowledgehook now offers Premium reporting features.
Top Focus Areas Triggered:
On the main reports page , you can now see the top gap areas determined from questions you have assigned. These are sorted based on total students triggering gaps in those specific areas. Clicking View All will take you to your student Focus Areas page.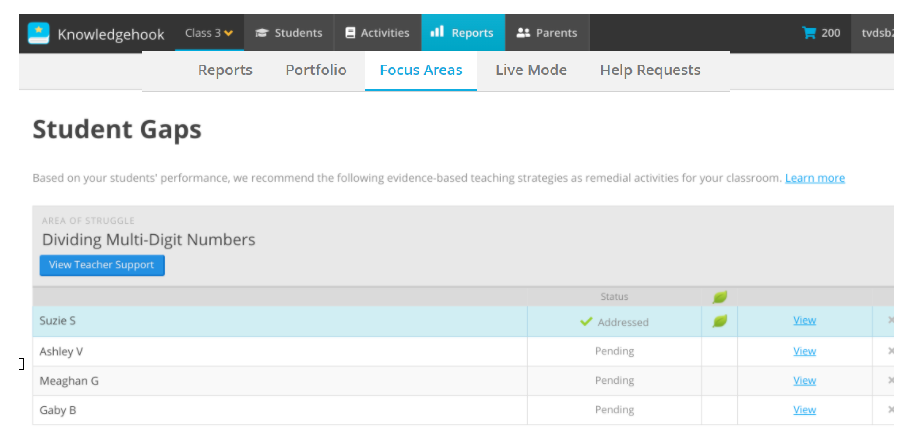 Quick Summary (Individual Reports) :
This feature allows you too quickly see where students are performing based on the questions in the specific activity. We group students based on percentages scored.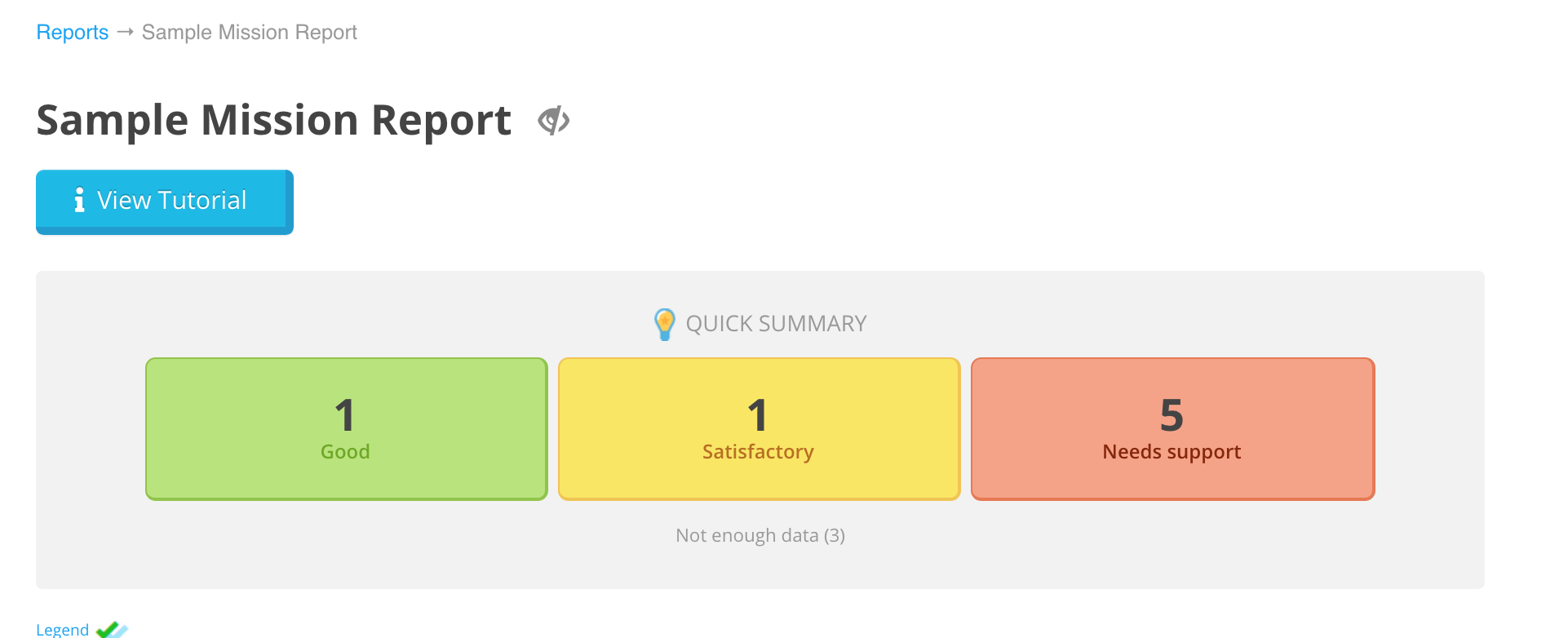 You can click on each of the coloured boxes to see which students are performing where .
This allows for easy grouping for targeted differentiated instruction.
Download Results:
You can now Download Results form both GameShows and Missions . This will download as an Excel Spreadsheet.

Focus Area-Tracking and Teacher Support Resources
To help you identify and track of areas where students have struggled with key mathematical ideas you can go to the "Student Gaps" page in the Reports section.


Learn more about how gap-tracking works and how the supplied just-in-time Teacher Support Resources can help you close those gaps. Click HERE to learn more.