When you invite parents to connect, they can better support their child's learning. They just connect with an e-mail address and get timely updates and resources. See what parents see
You can invite parents by printing individualized PDFs or by entering e-mails or mobile numbers for each student. Students need to be registered first.
Inviting Parents
There are two ways to invite parents to Knowledgehook
The first way is:
(1) On the Class Management page, in the class's menu, select Invite Parents.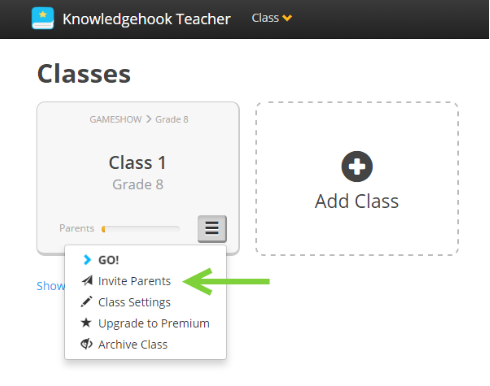 (2) A dialog box will appear, listing your existing students.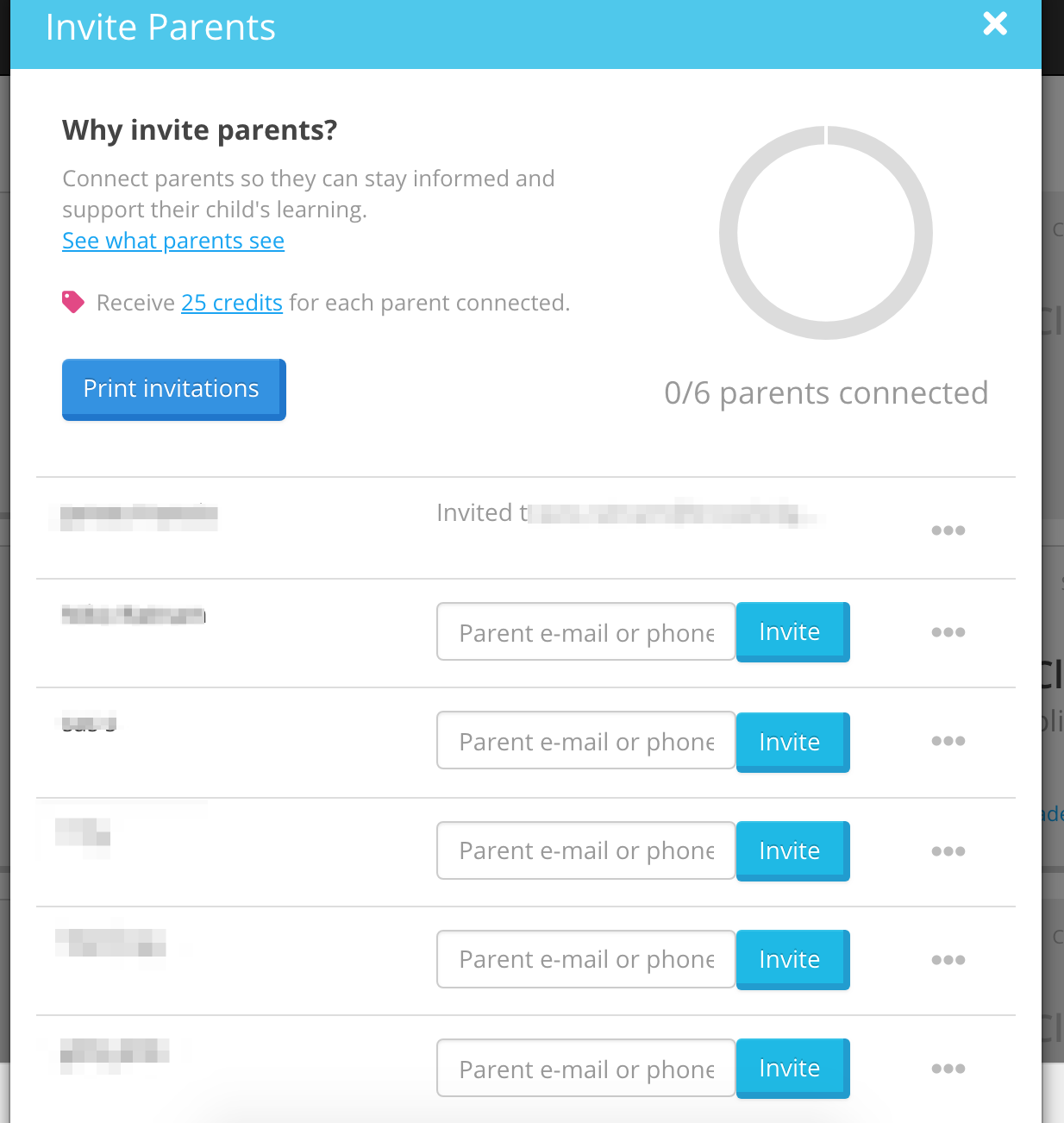 (3) To print PDF Invitations, click the Print Invitations button. Then select the students that you'd like to print invitations for and click Download PDFs.
(4) To invite by e-mail or phone, enter the e-mail address or mobile number next to the students name in the box provided, click invite button. An e-mail and/or SMS text message will be sent.
The parent will need to go to the parent registration link provided, enter the unique invite code that connects them to their child, and provide an e-mail address.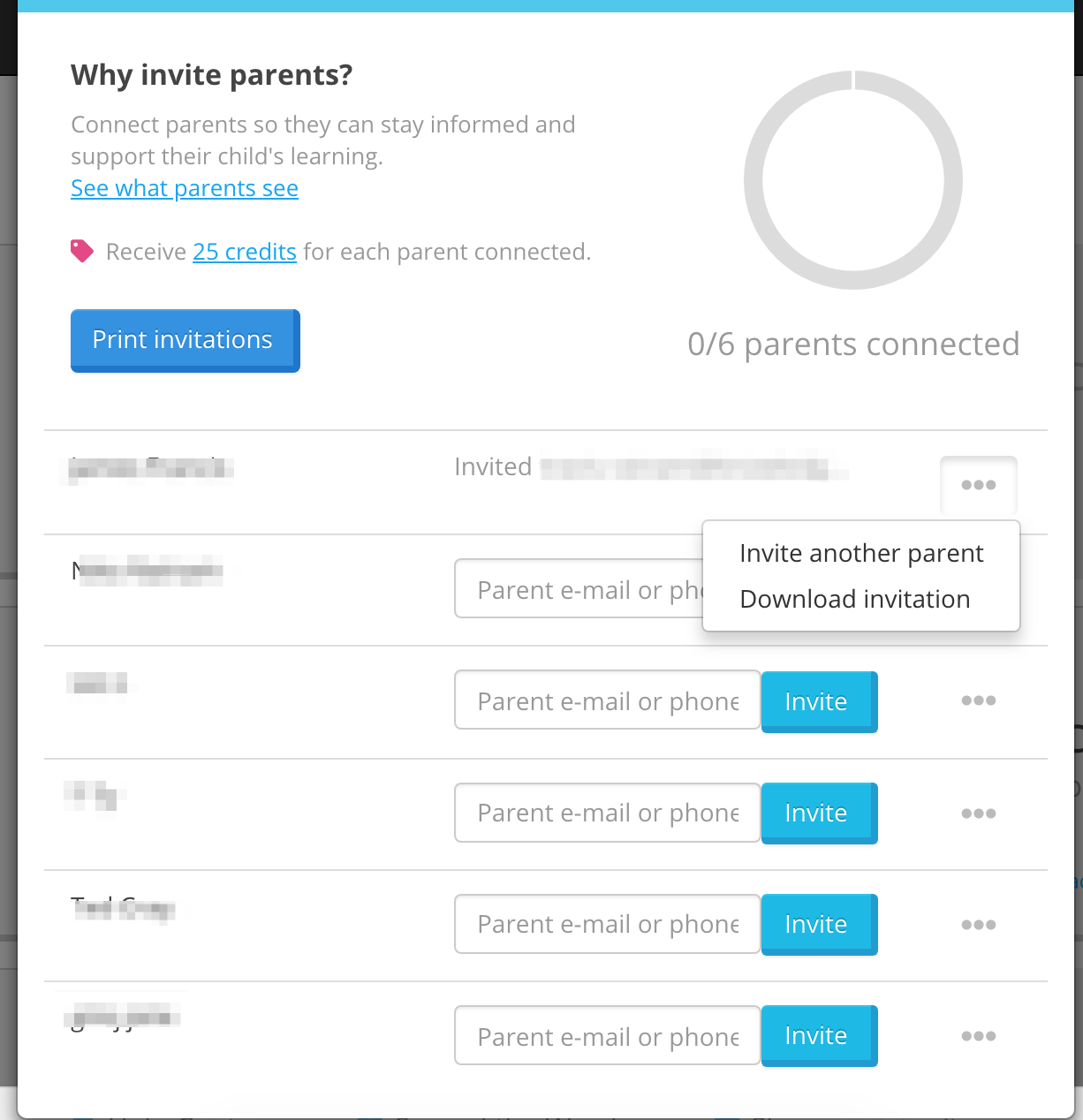 Update:
You are now able to invite more than one parent for each student in your class! Just click on the dots beside the email input box and a drop down menu will allow you to chose to invite another parent !
The second way that you can invite parents is by clicking on the Parents Tab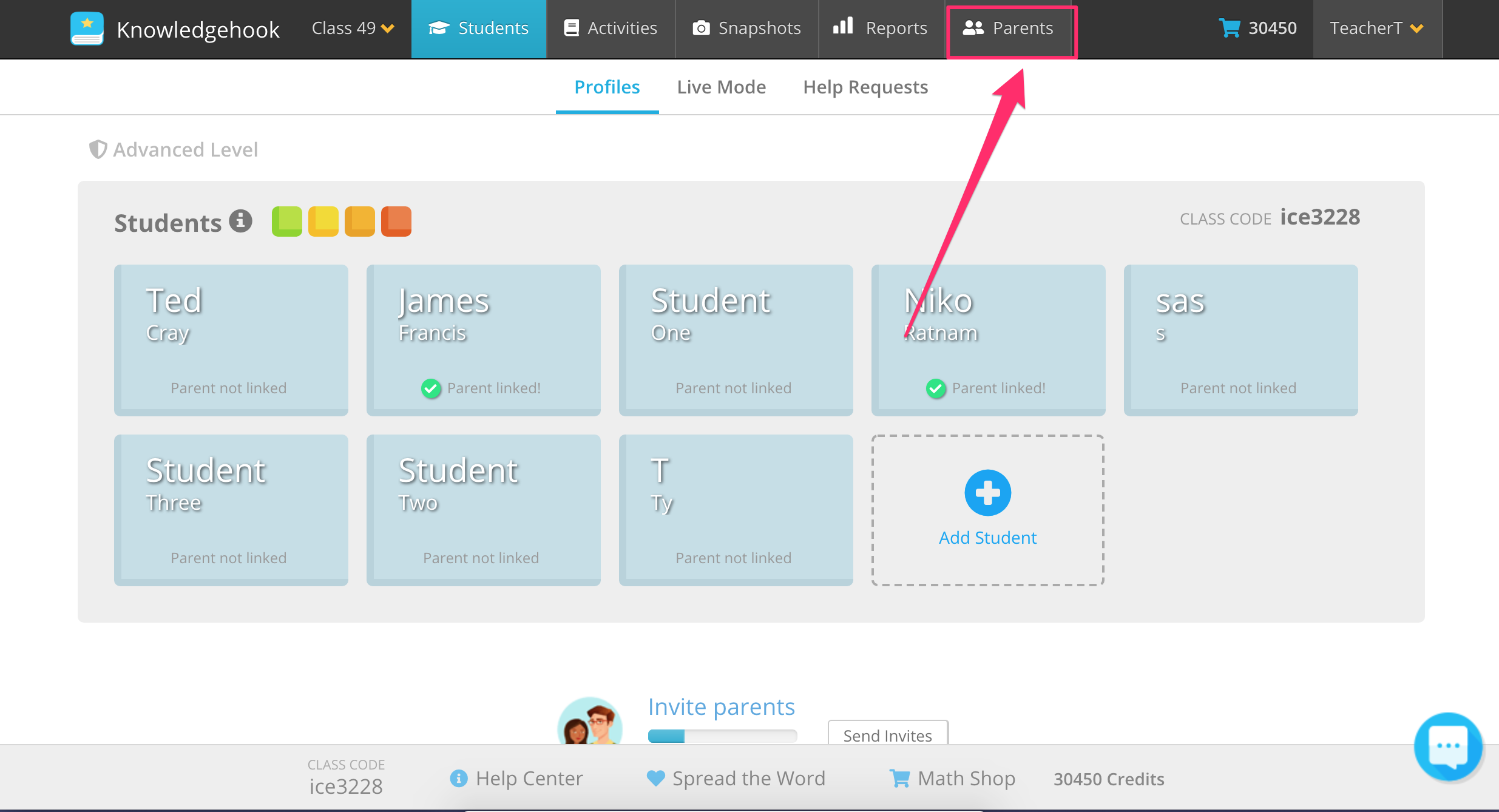 Once you click on the parent tab it will take you to the parents page where you can invite parents in the same way as before.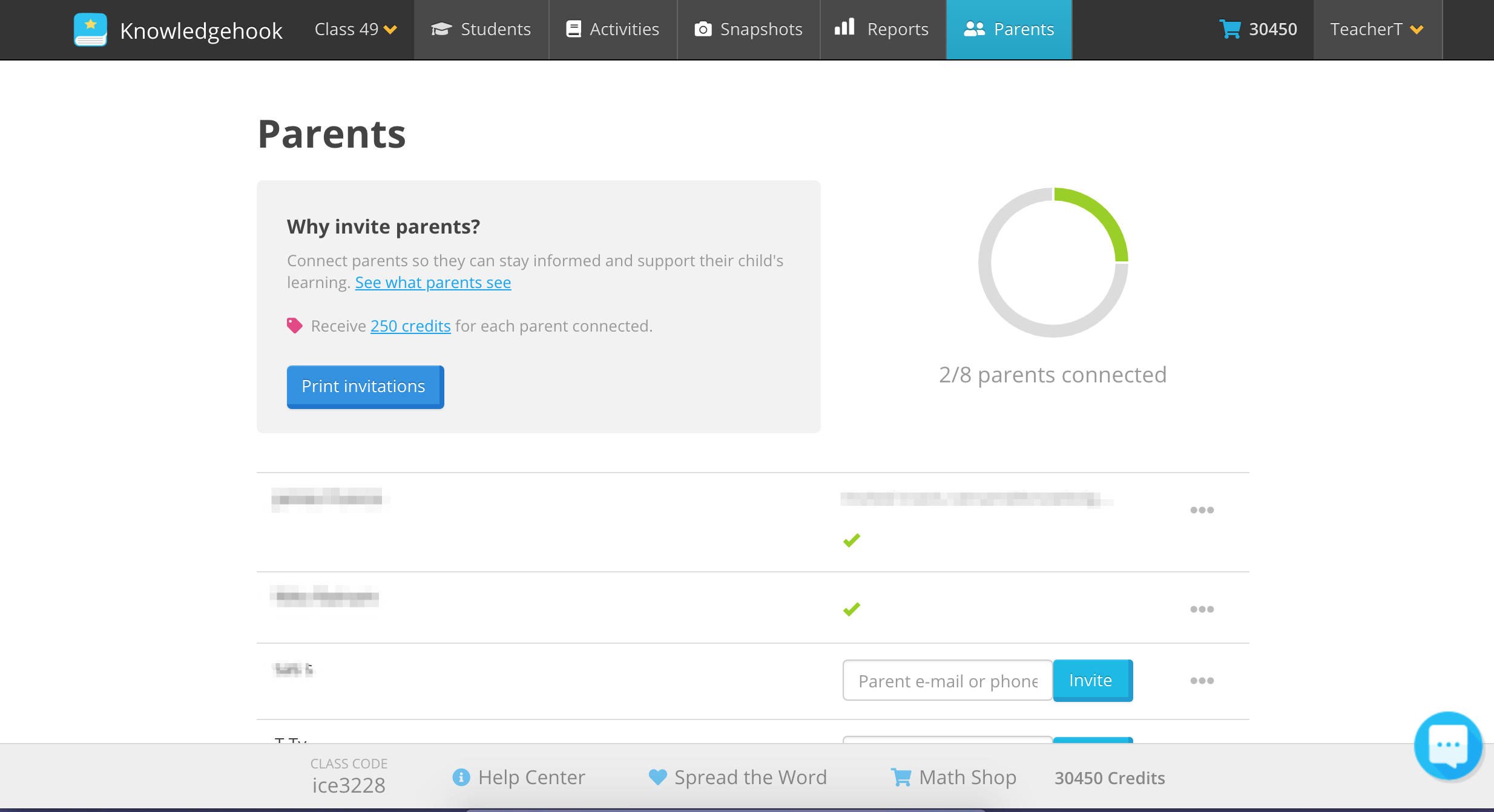 That's it!