"Activities" are sets of questions which can be used both for GameShows or Missions. You can play the same Activity in both ways, or make separate copies and modify them before playing them again.
Curriculum Aligned Activities
To access the activities, click on GameShows or Missions in the main menu, depending on which you'd like to run. Our curriculum-aligned activities are in the Content tab.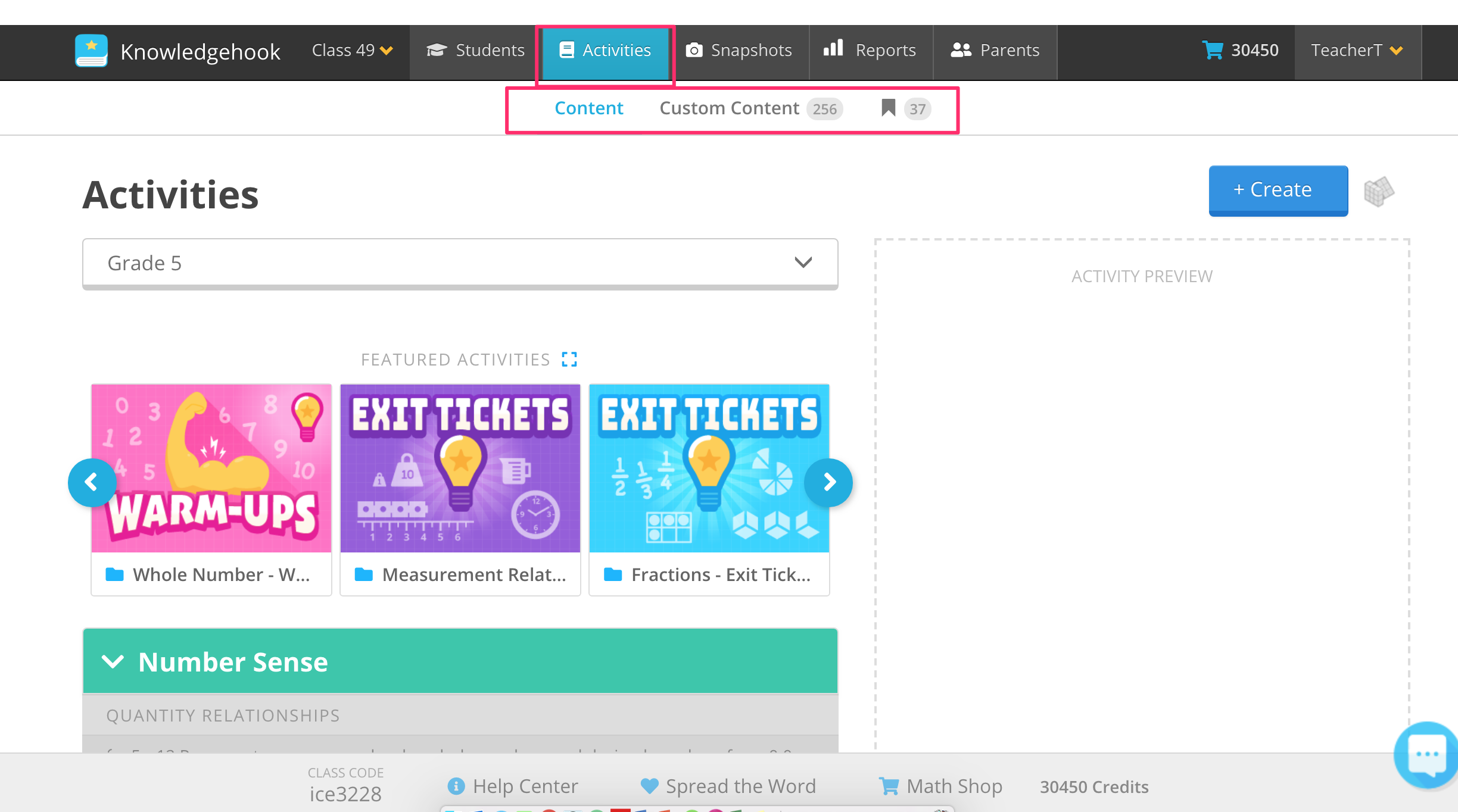 Custom Activities
If you make your own Custom Activities, they will be in the Custom Content tab. You can also make a copy of our Curriculum activities so you can make your own changes. Your custom copy will also be in the Custom Content tab.
The same Curriculum and Custom activities are accessible in both of the GameShows and Missions pages.
Using an Activity
If you click on the View button, you can see the questions in more detail than in the preview.

Now just choose to assign as a mission in the drop down menu.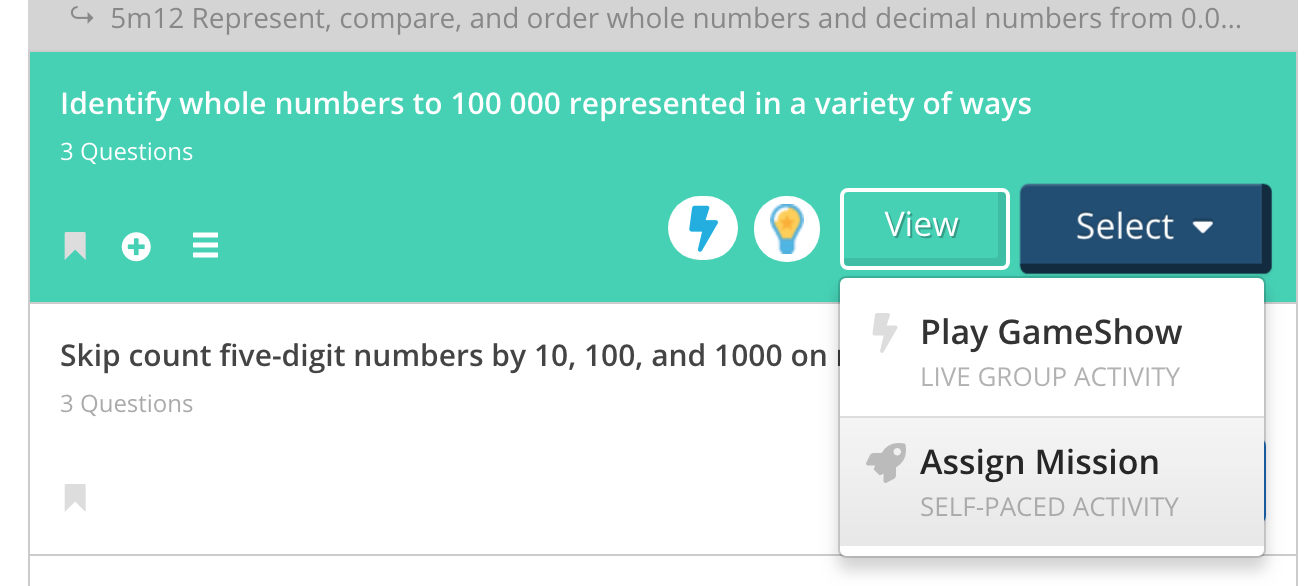 That's it!
How do I know which activities have been assigned so that I do not assign them more than once?
When you're on your Activities page, any Activities you have already assigned will have a Rocket Ship icon on them. If you are using Chrome, sometimes Chrome blocks these icons and we do not know why. If you use a different browser, you will see the icons.

As my students learn math in French, just wondering if the activities are available in French?
Yes, we have many activities in French. In your Activities section, there's a drop down menu for Grade level. Next to that is the language option. If you change that to French, you will see all our activities that are in French.
I am trying to assign missions to my class, however when I go to activities I am only able to drop down Grade 1.
Double check that your Activity Language is set to English.