So you're working through one of the missions or quizzes that you've been assigned and you think there's a problem with the question. Well we've built in a couple features that allow you to address these problems. The buttons are pointed out in the picture below and I'll explain what each button is for after.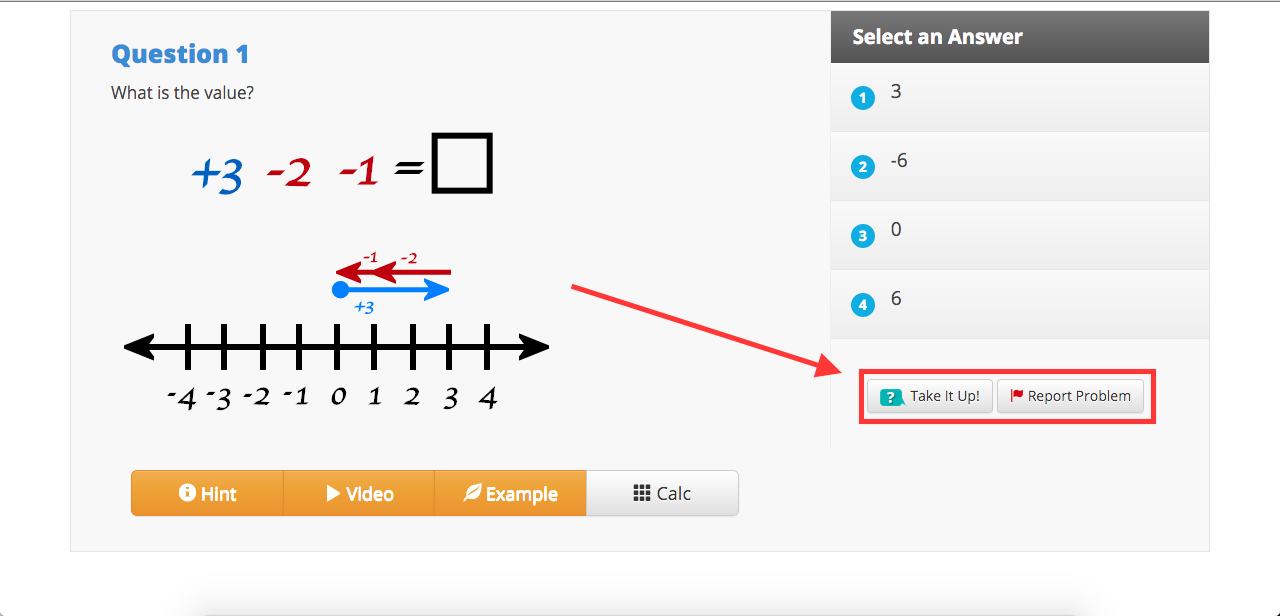 1. "Take it Up!"
If you're unsure of why the question answer was wrong or how to do the question then click the "Take it Up!" button. Once you see the screen below, just click Submit and your teacher will receive an email from our system letting them know and they can help explain everything from there!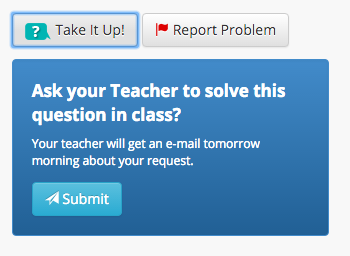 2. "Report Problem"
This button is more for technical issues or if you're positive that the answer to the question is wrong. So if you see that there are duplicate answers to a question, the answers aren't appearing properly, or any other issues, click the button, fill out the reason that you're having a problem and click "Submit"