So you're working through a question and you have a concern. Depending on what your concern is with the question, we have a solution.
1. "Question Help"
If you're unsure of why your submitted answer was wrong, then click the "Question Help" button.

Once you see the screen below, just click Submit and your teacher will receive an email from our system letting them know you requested help.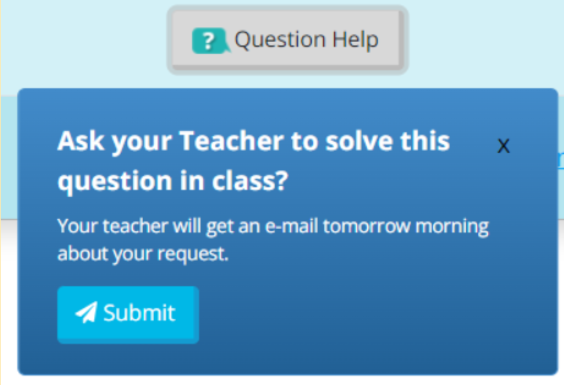 2. "Report Problem"
This button is for technical issues, or if you're positive that our answer to the question is wrong. So if you see that there are duplicate answers to a question, the answers aren't appearing properly, or any other issues, click the button, fill out the reason that you're having a problem and click "Submit".