The Impact Challenge is a series of steps, built into Knowledgehook, that asks teachers to complete an Inquiry and Knowledge-Building Cycle based on an area of struggle that students are presenting in their classroom.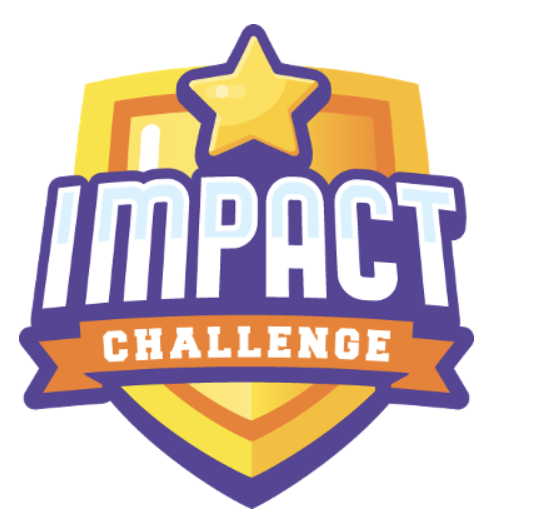 By completing the Impact Challenge, teachers engage in a series of activities that are known to improve student achievement including:
Responsive teaching/formative assessment
Building stronger pedagogical content knowledge
Evaluating the effectiveness of new instructional methods
As a Math Leader, the Impact Challenge provides you with an important lead measure towards student improvement: each time a teacher completes the Impact Challenge they have taken steps to contribute to the overall improvement of student outcomes at your school.
You can use the Impact Challenge as a way to facilitate your school improvement goals in mathematics.
How to support the Impact Challenge
Make sure teachers are aware of Knowledgehook and how it can help them in the classroom to support their formative assessment practices
Ensure teachers have had time to set up premium accounts. You can see all of the teachers with premium access via the school dashboard.
Promote the spirit of the Impact Challenge - closing gaps and building pedagogical content knowledge are critical to improving the outcomes of students overtime.
Celebrate success. Managing a classroom is already a lot of work. When teachers take time to build on their pedagogy in addition to handling their day-to-day responsibilities - that is something that should be celebrated.
Steps teachers take to complete the Impact Challenge:

Completing the challenge is simple:
Teachers run formative assessments in Knowledgehook to uncover Focus Areas.
Teachers choose one of the Focus Areas identified in Knowledgehook and access the Teacher Support documents to select a focus area
After selecting the focus area, teachers should use the Teacher Support Resources (or any resource of their own choosing) to reflect on their own practices and consider new methods that could help them meet the needs of their students in that area.
Finally, to complete the challenge: Teachers have to measure the impact of their interventions by running clicking "Complete the Challenge" which will assign a post-assessment to the students on that topic.
Please Note: Teachers can only do one Impact Challenge at a time even if they have combined classes with multiple grades. The idea is to focus on one area for improvement at any given time.
The impact challenge only runs through Missions and not GameShows.
Growing as a teacher while managing all the needs of the classroom is never easy. The Impact Challenge was designed to help teachers do both in a manageable, productive, and impactful way.