If you have an existing class with students that you want to separate into different grades, follow these instructions:
On the 'Class Management' dashboard click on the sandwich menu button on the lower right corner of the class and click on "Class Settings".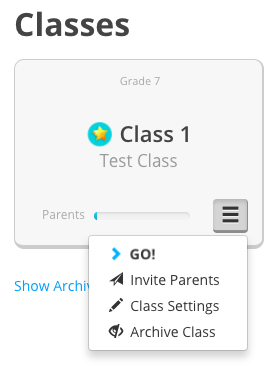 In "Class Settings" you can click "Add" and select from a list of other grades.
Don't Forget to click Save Changes!
Then return to the student dashboard for you class, select the student whose grade you want to change and follow these instructions: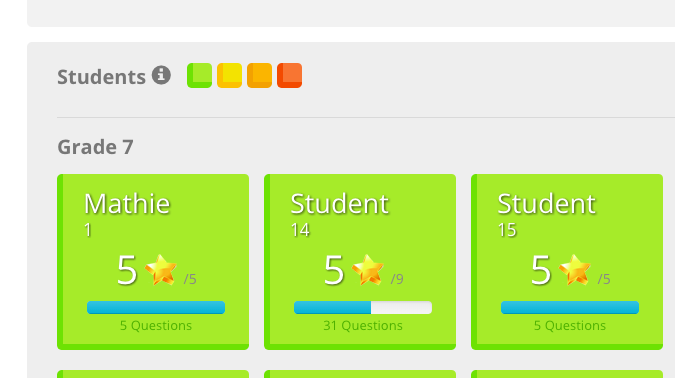 Click on any student profile and click on the "edit" button.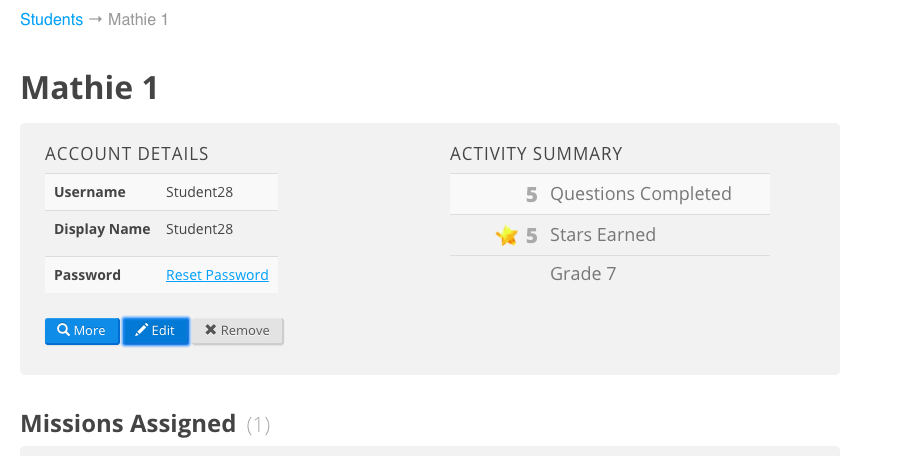 You will see a field called "Grade". Click on the 'Grade' field and you will see options for all the grades you selected in the 'Class Settings' screen.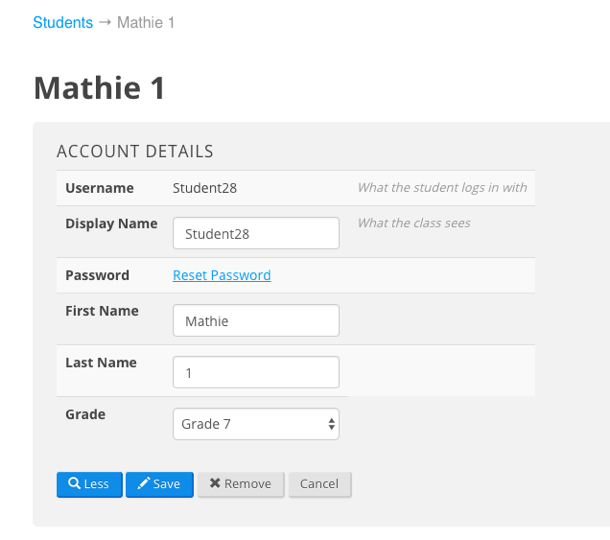 Change the grade to the appropriate one for that student and then click "Save"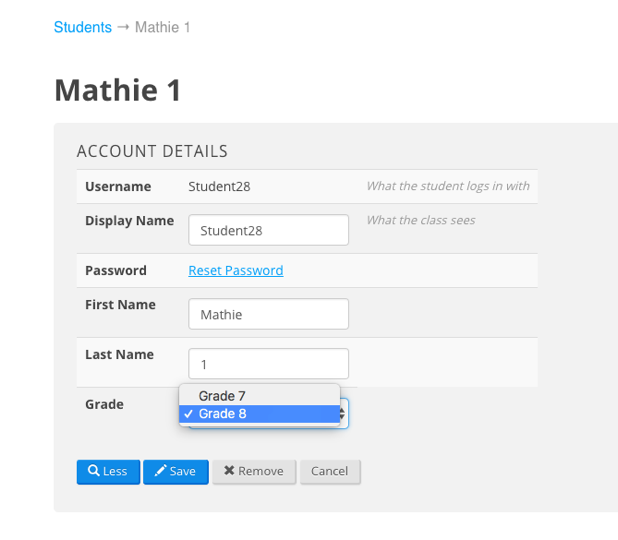 Please note: If trying to change the curriculum expectations to different grades for different students. and there is no 'grade button' to do that, when you're on the student page, hold CNTRL and hit F5. This will hard refresh the page, allowing it to update and show that you added new grades, so they appear in the dropdown menu. If you are on a Mac, you would hard refresh the page by doing the following: Hold down Command, Shift and the 'R' key Or Hold down Shift and press the reload button.
Voila!