In our other articles, we showed you how to create custom Activities from pre-made Curriculum work and other Activities, but maybe now you're feeling adventurous and want to make your own questions. Well, this article will give you some tips and tricks for doing just that.
First things first, make a custom Activity. If you want to make one from scratch, check out this article. If you want to use some our pre-made Curriculum work in your Activity, check out the tips and tricks article for adding those Activities to your own custom one.
Now that we have a custom Activity, let's add some custom questions!
When looking at your custom Activity, click the big Edit button at the top of the page.

This will then bring you to the editing page. If you already have questions, this is where you can edit them individually. If you don't have any questions, then simply create the Create Question button. Or you can add precreated questions and edit them.

And now we have ourselves a new blank question that we can fill in! So let's get some content in there. To get started on editing the question let's click the "Edit" button. Once we've done this we'll be able to click into any field and use the editor bar to put in bold text, pictures, and other fun aspects.

We can simply write out a question into the proper question and answer boxes and click save and you have your very own custom question!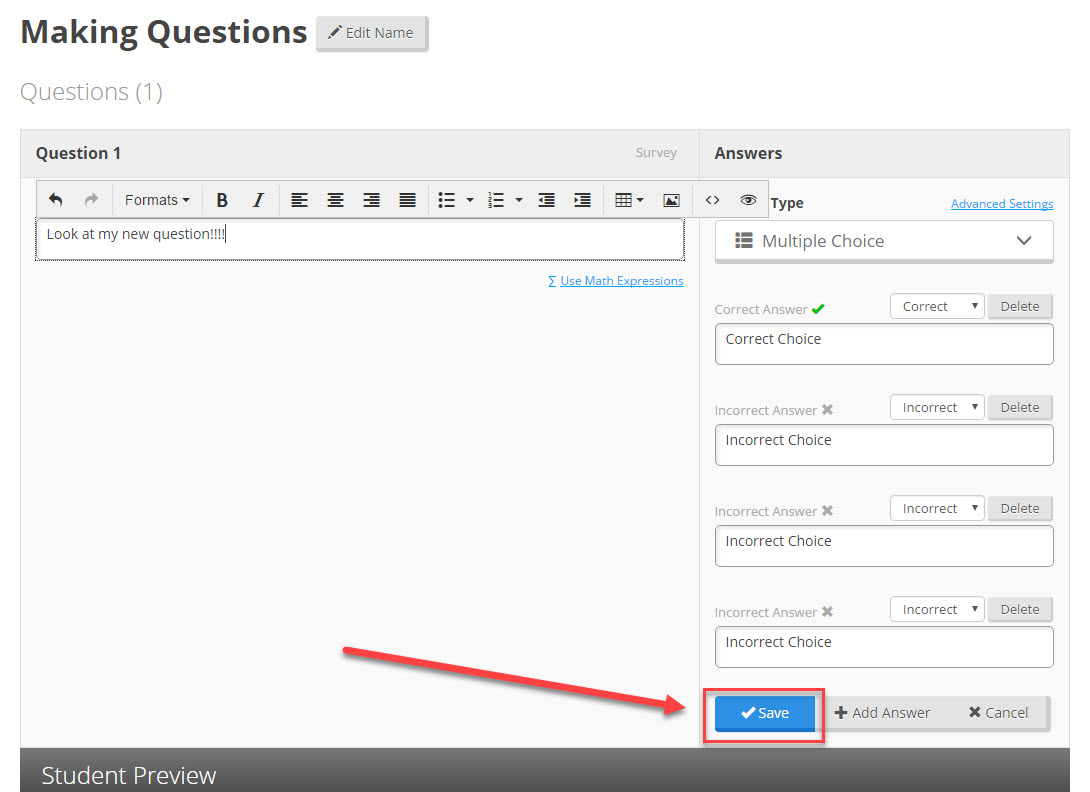 If you want to check out some other ways that you can modify your questions, check out these links too:
Tips for Teachers
If you're making custom activities to share with others, you can add "Tips for Teachers" in the Advanced Settings part of the Question Editor.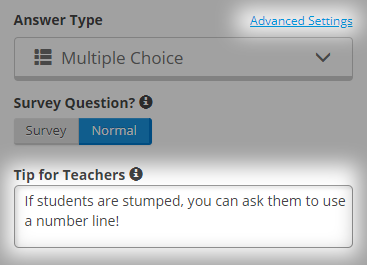 It will appear on the teacher side as teachers browse your activity, but will not show up on the student screens.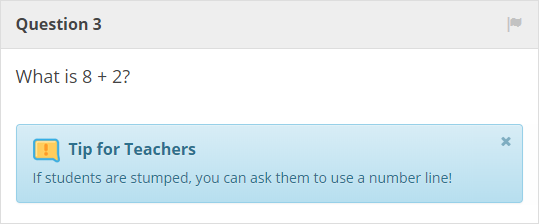 If you made a custom activity with your own cultivated set of questions, you can assign it to any class on your account.