When students cross the Half or Full Mathalon mark they will show up in the 'Mathalon Winners' page for that class which is only available to the teacher. Here's how you access that page:
Mathalon Winners Page
When you have logged into your class, go to the upper right corner and click the drop-down there. In that dropdown you will see a choice for "Mathalon Winners".
Clicking on that will take you to the Mathalon Page where you can find details on what students have qualified, what address we have for shipping and if the shipment has gone out for any of the students.
Shipments are twice per year during the pandemic. Once in February and once at the end of the school year.
Instructions
Click the Dropdown in the top right corner in any Premium Class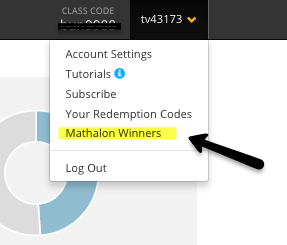 Details of who has qualified is included.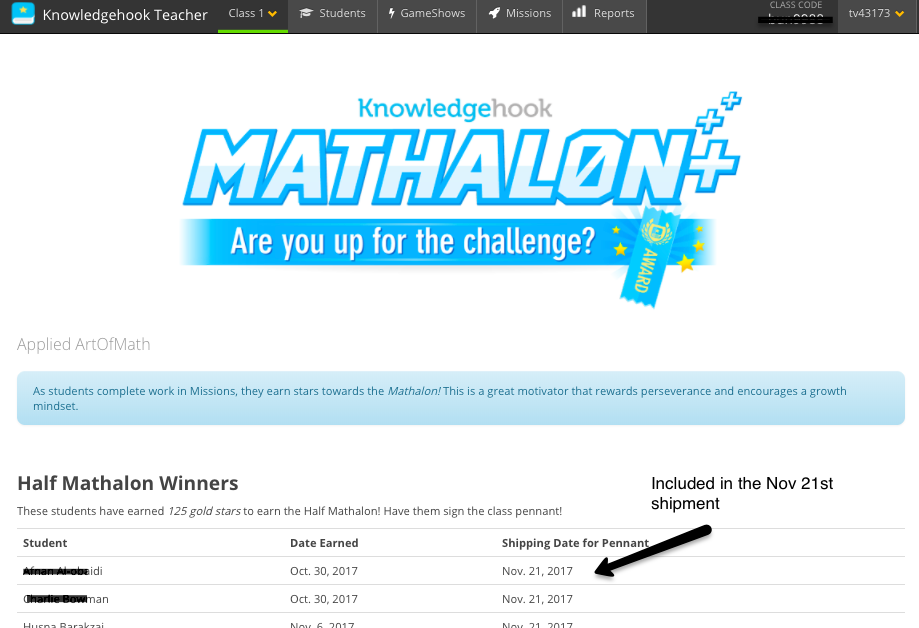 Learn more about the Knowledgehook Mathalon here.