One of the engaging game dynamics that we've added was for students to earn gifts that they can give to classmates. If you would like this behaviour to only be used outside of school hours (8:00am to 4:00pm), you can use this class setting.
(1) Go to the "Class Settings" page
If you are on your classes listing, you can access it through this menu: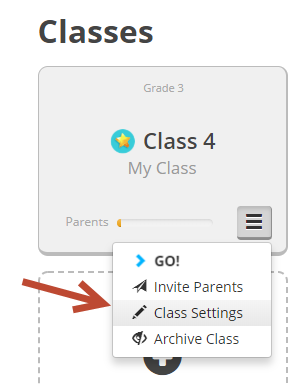 If you are on the Students page, you can press the gear icon:


(2) Turn off "Gifting during school hours"

(3) Press "Save Changes"
And you're done!